Command Your Fleet of XR Devices
Trusted by Companies Worldwide
HP Inc. Licensing ArborXR for Its New XR Device Management Platform
Manage AR and VR Devices with Confidence
Managing AR and VR devices is difficult. Setting up headsets takes forever. Installing apps requires plugging in a cable. ArborXR makes it easy. Take control of your fleet, set up headsets quickly, configure settings & deploy apps––all remotely in your ArborXR web portal.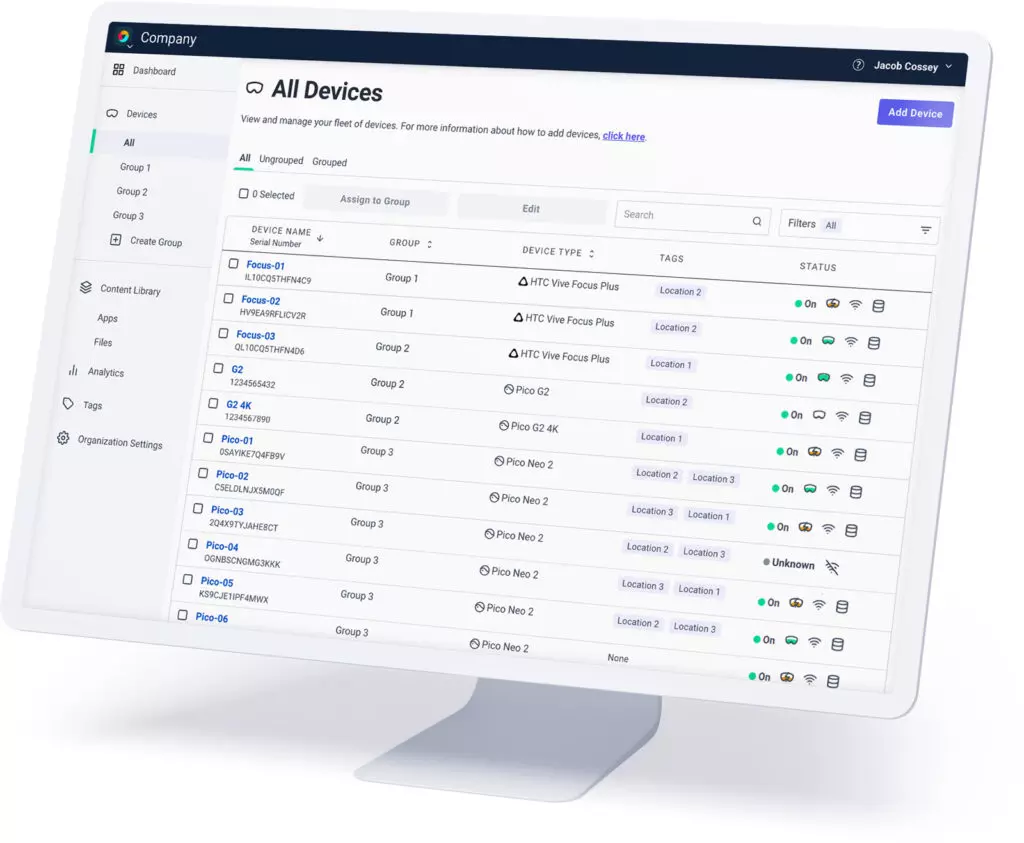 Push Apps, Files, and Updates Remotely
Installing apps on a headset today is painful. Take back control with ArborXR. Upload and manage your library of apps and 360° videos. Install apps, push updates, and track their progress remotely. So you can manage AR and VR devices with ease.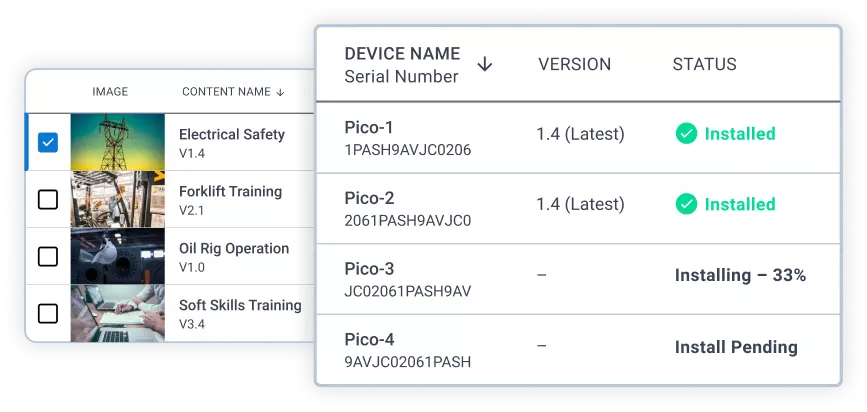 Partner with us to join the 100+ ISVs using ArborXR and experience content deployment & device management that just works. 
Control the In-Headset Experience
When your users put on a headset it should be effortless. Direct users to the right apps with ArborXR Home and Kiosk Mode. Fully lock down the headset. Control access to Wi-Fi, the boundary system, and settings. So you can give your users an effortless XR experience.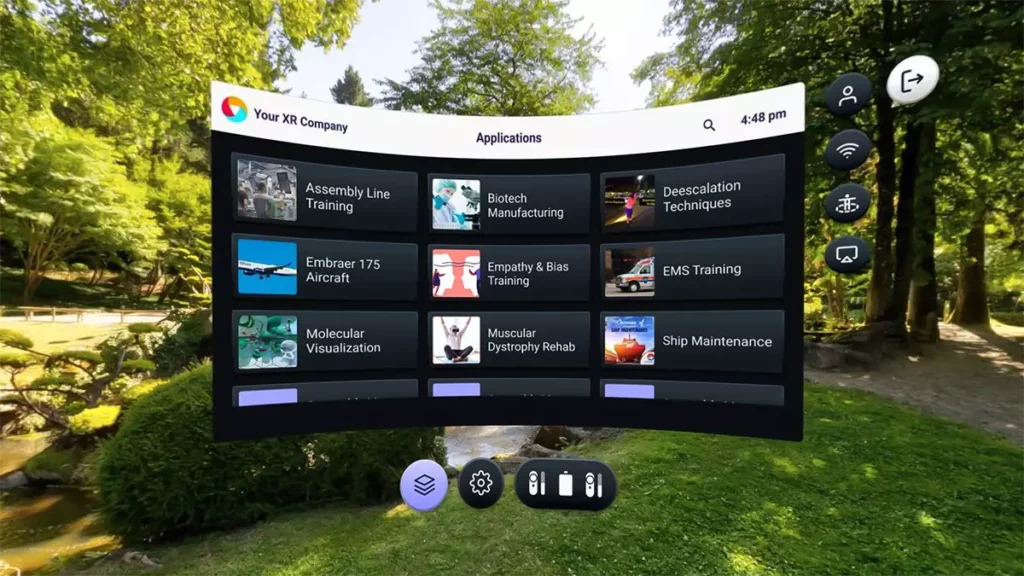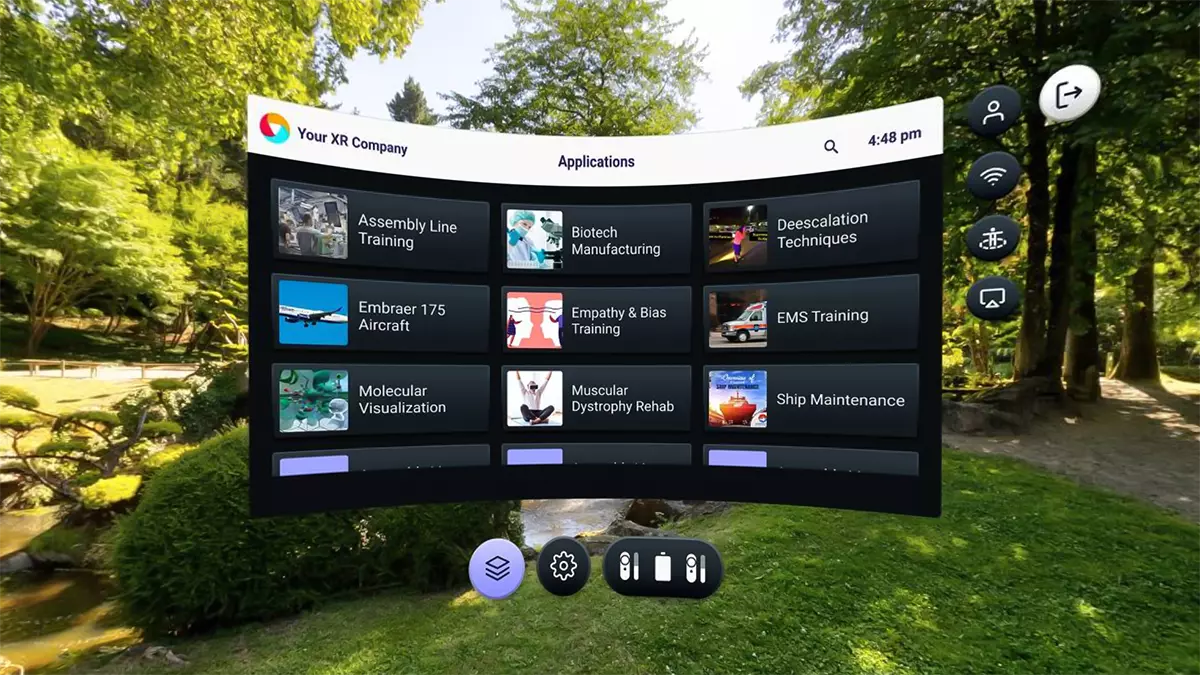 ArborXR allows us to manage our users, devices, and software in a simple, clean interface quickly and easily. We can now protect our IP and deploy to multiple devices while our users only need to put on their headset to access the latest available content.
If you want an enterprise-grade hardware management solution for your developers and customers, you need to check out ArborXR. An enterprise-grade solution with none of the hoops, strings, and walled gardens we usually need to work within.
With ArborXR, we're able to look at the health of the headset and the software. We're able to make immediate updates, replacing legacy files with new files if necessary. It's easy for the client to get the latest and greatest version of the content that they've invested in.
ArborXR reduces our expenditure of time & resources by about 60%. We're deploying to thousands of libraries around the country. There's no way that we could do that humanly unless we had an entire team of people on it. ArborXR allows us to keep scaling without additional team members.
Try ArborXR for Your Team Today
Five years ago we started with the conviction that VR was going to change the world. But it needed to be frictionless and simple to scale… that's why we built ArborXR.
Learn more about our mission, culture, and backstory.
Explore the upcoming events & conferences we'll be sponsoring and exhibiting at.
Frequently Asked Questions