Why Companies Choose ArborXR Over ManageXR
Learn why organizations consistently choose ArborXR over ManageXR and other competitors and how ArborXR is the leading enterprise MDM for VR, AR, and MR devices.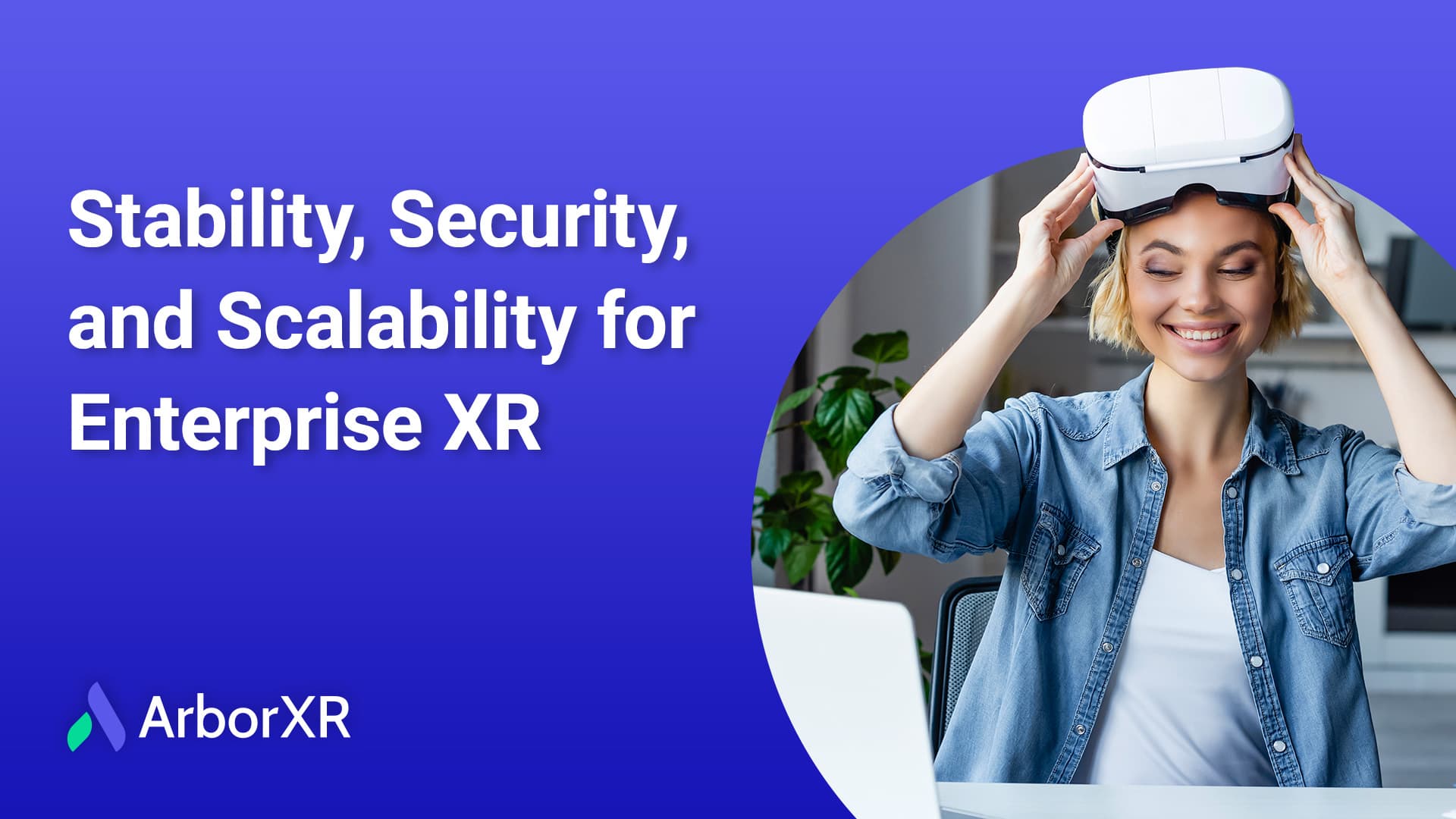 The largest organizations in the world use XR for training, collaboration, education, design, remote assistance, retail, and more. Those that haven't started yet are beginning their plans now. The results of VR training have been so impressive most organizations only plan to scale up.
That's where we come in. You need a tried and tested enterprise solution so that your XR programs can grow and thrive. When it comes to choosing a device management platform, there are two dedicated solutions for XR: ArborXR and ManageXR.
Both platforms are designed for XR devices and solve significant issues that traditional unified endpoint managers (UEMS) don't solve.
What about ArborXR vs. ManageXR?
ManageXR is great for the basics. But ArborXR specializes in high-touch and high-demand enterprise solutions.
In this article, you'll learn about:
How ArborXR is the best solution to help enterprise & education scale.
Guidance, expertise, and an ecosystem of support for XR.
Feature differentiators between ArborXR and ManageXR.
How ArborXR is the best solution to help enterprise & education scale.
Guidance, expertise, and an ecosystem of support for XR.
Feature differentiators between ArborXR and ManageXR.
Stability, Security, and Scalability for Enterprise XR
If you're a company that wants to grow, you need a solution that you can count on—both now and in the future. You need a robust, reliable, and scalable solution that's built by XR experts with tools that make your life and your users' life simple.
ArborXR is the leading mobile device management software for XR in enterprise, education, and healthcare.
Total Organizations on Platform
Countries on the Platform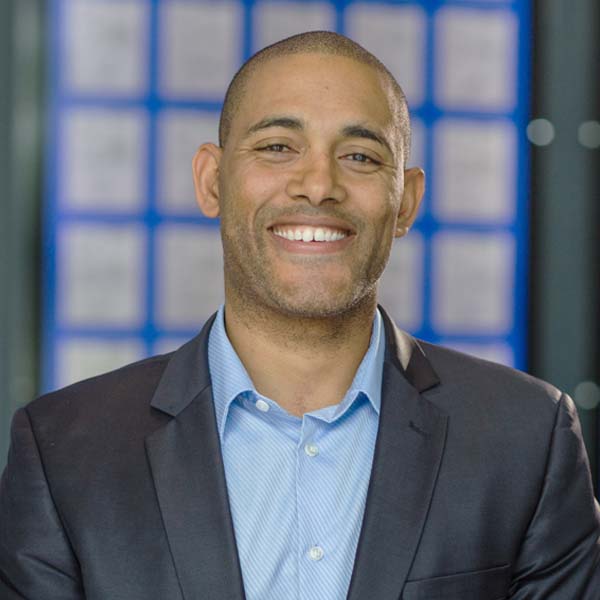 "We recognize the friction that still exists in deploying large numbers of VR & AR devices. Working with ArborXR can help us solve this problem. We are confident this collaboration with ArborXR will result in tremendous benefits for our customers and partners as we support their efforts to manage large-scale deployments."
Said Bakadir, Senior Director XR Product Management at Qualcomm Technologies, Inc.
Experts With You Every Step of the Way
Immersive technology is complicated and difficult to integrate into companies and schools. It's easy to feel overwhelmed and ask yourself, "Where do I begin?"
That's why you need a personalized customer experience.
Experts will work side-by-side with you every step of the way. We won't just give you the tools and leave you on your own. We'll learn about your organization's needs, proactively provide guidance based on industry best practices, and ensure any potential issues get routed to the right team members and resolved quickly.
As you plan out your XR deployment, we can help with tailored product solutions, introduce you to the right XR content partners, and provide prompt support.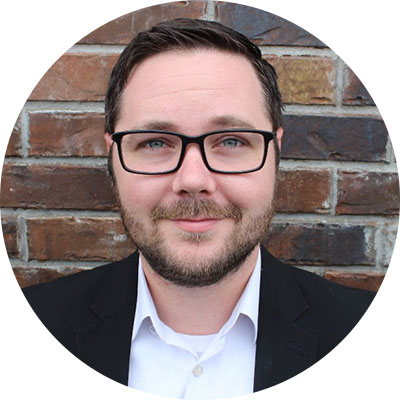 "One of the big reasons we're working with ArborXR is I know I can get on the phone tomorrow with someone from their team and work through a problem or share a need. That's rare and incredibly valuable to us."
Jarrad Nagel, Senior Manager of Digital Learning and Innovation at Walmart
With ArborXR, you gain so much more than just another software product. You'll learn best practices collected from our experiences and from the top organizations around the world using VR. Plus, you'll get a whole ecosystem of partnerships and resources to support successful XR programs:
Since 2017 we've been helping organizations solve device and content management. Our team of 50+ has extensive experience in virtual reality, augmented reality, and mixed reality in various industries and backgrounds.
We're passionate about helping organizations grow XR. We've worked with the biggest companies in the world, helping them scale deployments. We've been vetted by Fortune 500 companies, and we've passed rigorous security reviews time and again.
We are trusted by enterprise companies. We build features by listening closely to our customers instead of simply building what we think is a good idea. Our roadmap is built on customer feedback, market research, and design best practices. We put painstaking effort into making sure you have a tool at your disposal that is easy to use, effective, and scalable.
Customization for Enterprise and Flexibility in Action
We listen and partner with our customers to closely understand how to make XR work for them. The public roadmap is informed by organizations using VR, who understand the challenges that come with managing a fleet of headsets.
For instance, in partnership with HTC, we built support for enrolling HTC VIVE Focus 3 devices via batch configuration – a customized enrollment workflow to support Axon's rollout. This streamlined process ensured that every headset shipped with all that was needed to each location. With all of Axon's training content and ArborXR's device management platform loaded on headsets together, Axon is now able to control all their devices, content, and headset experiences remotely.
Axon now has one of the largest active deployments of VR headsets, with thousands of devices in over 1,400+ law enforcement agencies across the country.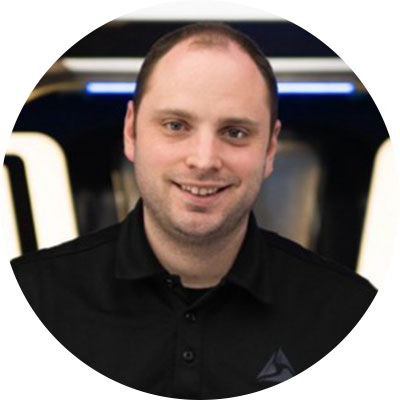 "We had an incredibly complicated deployment to thousands of police departments across North America that required building custom workflows for device enrollment, user setup and more. With ArborXR we got a level of customization and responsiveness that we just couldn't find anywhere else."
Robert Murphy, Senior Director of VR & AR at Axon
Building For XR Leaders & Pioneers
Leaders of XR in every organization are pioneering new ways of doing business and education. And you need the right tools to make immersive technology effective. We were the first to market with XR tools built for enterprise standards:
We're dedicated to making sure you'll always have access to the latest tools tailored specifically for enterprise use cases. We recently released two features that massively improve an organization's experience enrolling and setting up XR headsets– saving time, bandwidth, and frustration.
What Customers Are Saying
"The biggest challenge I've faced in XR in the last 3 years is deployment. It's difficult to deploy XR technology in a cost-effective way. And using ArborXR, which I define as a self-support MDM solution, goes a long way to help us scale."
"With ArborXR, I feel confident shipping products because we know if there's ever any technical issues, we can manage devices and content remotely. ArborXR increases the quality of our product by reducing the possibility of errors and ensuring seamless updates."
"When you're working with immersive technology, you need something that just makes it work. We couldn't find a way to manage XR technology on our own. When we found ArborXR, it was the magic bullet that solved everything."
"A flexible MDM for managing VR devices"
The interface is excellent, and it's very easy to use. Adding devices is straightforward and managing them has been a breeze. The reports I generate have been useful and the analytics help me keep an eye on how my end users are utilizing the devices.
"Excellent mobile device management solution for XR HMDs"
We are an XR development company. We require a solution to roll out apps quickly and updates to our demo devices. We also need a default platform for our customers that allows us to deploy apps and updates for apps to them quickly. ArborXR provides both in an attractively priced package.
"Crucial tool for enabling our value proposition"
The simplicity of the setup process. The customization options. The pricing is very startup friendly. The support is really great as well. You can tell that Arbor cares about their customers and building an awesome product. It enables us to deliver our app to customers without having personnel around – which is crucial for selling it at a feasible pricing point.
"Has everything"
The client needs us to manage the headsets remotely with no techy people on their end. ArborXR makes this possible.
"It's hard to overstate the impact that ArborXR has had on our operations"
As a user of ArborXR's VR headset management system, we have seen firsthand the transformative effects it can have on our operations. Currently managing a fleet of approximately 30 devices, the system has streamlined our device management process, making it easier and more efficient than ever before.
What's more, ArborXR has also helped us save substantial amounts of time and effort by enabling us to manage apps from outside vendors through its platform. This has been a game-changer for us, freeing up valuable resources that we can then direct towards other important aspects of our business.
It's hard to overstate the impact that ArborXR has had on our operations. We are truly impressed with the platform and its capabilities, and can't recommend it enough to others looking for an efficient and effective solution for VR headset management.
"Great experience with ArborXR!"
We have a fleet of headsets that travel the world to help promote our product. Using ArborXR allows one person on our team to manage everything on their laptop.
"Excellent from start to finish! ArborXR continued to work with us until we found the right solution"
The team at ArborXR has worked quickly and effectively to ensure we found the right solution for our program. This ended up saving us thousands of dollars by allowing us to use devices and software we had already purchased.
"Great MDM and timesaver for VR-headset deployment"
We use Arbor for deploying custom content and apps to multiple headsets. Both internally, but mostly for clients. It's a huge time-saver and we are so happy that we have found this solution. Mass-deployment for custom APKs/Content for multiple VR-headsets. The fact that we can now deploy solutions to all headsets that are to be deliverables is a great time saver.
What used to take days, can now take hours.
"Device configuration made easy"
ArborXR saves me a lot of time and makes keeping my devices up to date very easy to do.
Being able to group and change on the fly makes this software a must for anyone dealing with multiple devices.
Get it, you will not regret the time saved.
ArborXR vs ManageXR: Feature Comparison
Here's a high-level chart that compares the most requested features we're hearing from customers:
Device Setup & Management
HTC Batch Configuration Support

Auto-Remove Meta Accounts (during enrollment)

SCEP WiFi Certificate Support

Experience with Enterprise Deployments

Web Portal Single Sign-On

Organize & Update Devices By Groups

Advanced Device Filtering

Event Tracking with Device SDK

Deployment Error Email Notifications

Multiple Organization Support

Schedule Content & Firmware Updates
Deploy Apps, Native Video, WebXR

Launch XR Content Remotely

App Sharing with 3rd Party Developers

Download Content Files from Web Portal
Device Agnostic Remote View (non-Meta devices)
Device Setup & Management

ManageXR

QR Code Enrollment

HTC Batch Configuration Support

Auto-Remove Meta Accounts
(during enrollment)

Custom S3 Storage

Cloud Compatibility

AWS, Azure, Google Cloud

Google Cloud Only

SCEP WiFi Certificate Support

Experience with Enterprise Deployments

70+

Web Portal Single Sign-On

Configuration Packages

Inventory Management

Organize & Update Devices By Groups

Advanced Device Filtering

Event Tracking with Device SDK

Deployment Status Page

Deployment Error Email Notifications

Location Tracking

Multiple Organization Support

PICO Firmware Management

Schedule Content & Firmware Updates

Export .CSV of Devices
| XR Content | | ManageXR |
| --- | --- | --- |
| Deploy Apps, Native Video, WebXR | | |
| Launch XR Content Remotely | | |
| App Sharing with 3rd Party Developers | | |
| Differential Updating | | |
| CLI Tool | | |
| Demo Apps | | |
| Wolvic Browser Support | | |
| XR Developer Directory | | |
| Wipe App Data Remotely | | |
| Download Content Files from Web Portal | | |
| App Sharing Analytics | | |
Headset Experience

ManageXR

Single-App Kiosk Mode

Custom VR Launcher

In-VR Single Sign-On

3D Home Environment

Device Agnostic Remote View
(non-Meta devices)
[ CTA to Download Comparison Chart Lead Gen Here ]
Trusted Partner to Scale XR
At the end of the day, technology is just a means to an end. What matters most is having the right partner to make your XR initiatives successful. Our experience guiding the largest companies in the world through the journey of XR makes ArborXR the safest choice. And our commitment to a personalized approach ensures the process will be as smooth as possible.
When you're ready to explore how extended reality can transform your business, we're here to help. Let's connect to discuss how ArborXR helps you grow VR and AR in your organization. Get started for free today.
Subscribe to stay in the know!