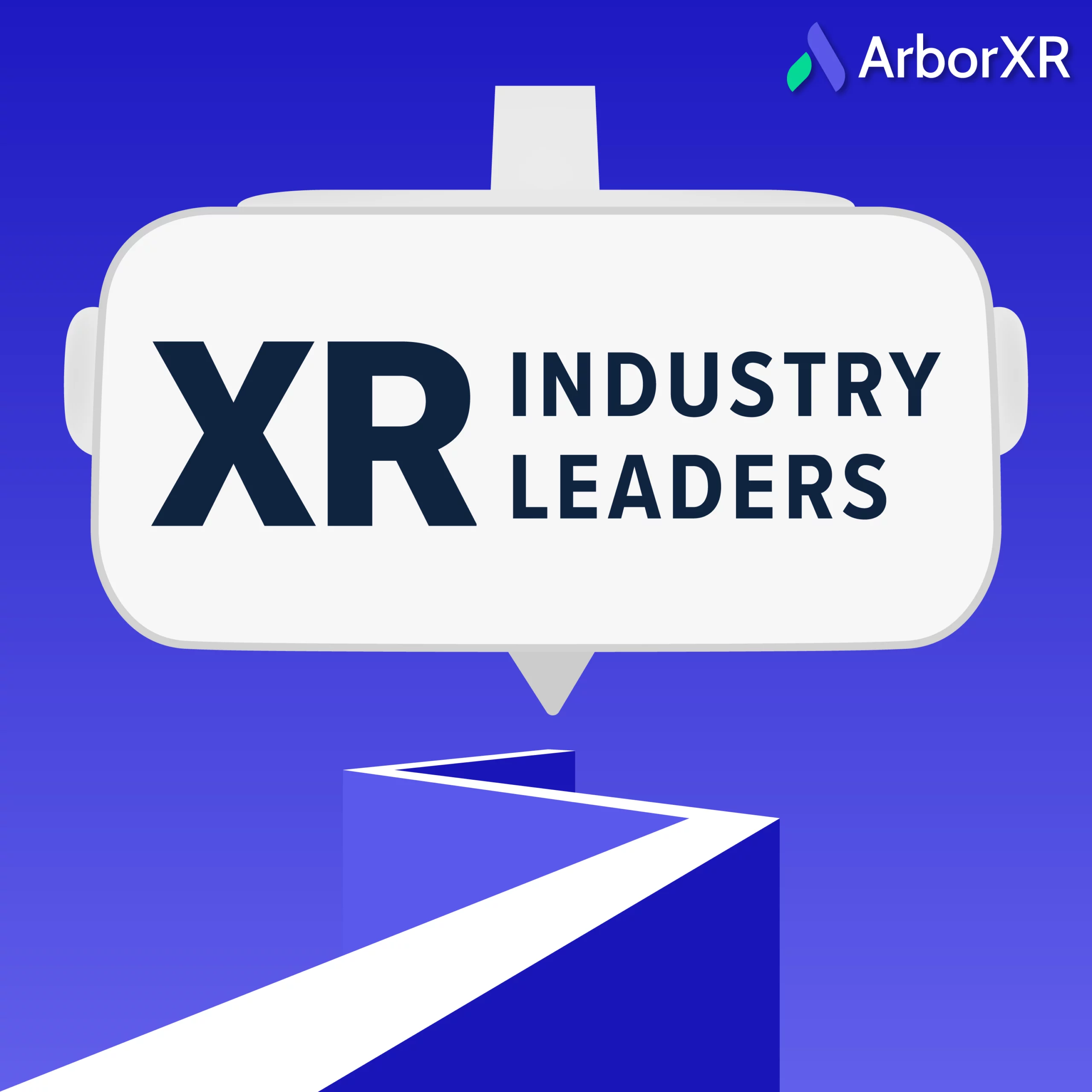 MIT: Exploring Extended Reality in Historic Operas
Listen and Subscribe on Your Favorite Platform:
Episode Summary
Virtual and augmented reality are changing the way MIT creates performing arts events. What if you could bring to life 19th century operas with the power of immersive technology? That's exactly what MIT is doing with Wagner's classic operas "Parsifal" and "Siegefried."
Select attendees view the opera with AR to see both the performers live on stage and added 3D effects that invites viewers to participate in the opera in new and interconnected ways. With AR, attendees of the iconic Beyruth Festival can experience mythical elements coming to life in ways that have only lived in the imagination or in limited set designs before.
While we've only touched the surface of how AR can interact with performing arts, MIT leads the way as an innovator of immersive technology. We discuss common obstacles and challenges to using XR in education, advice for new adopters, and share stories of how XR is being used at MIT.
Key Moments
First experiences in virtual reality (02:21)
What was the response to using VR in opera (04:46)
The need for XR device management (09:01)
Using augmented reality for Wagner's "Parsifal" (10:05)
Approaching using AR in a historical threatre (13:38)
How does immersive technology help draw younger audiences? (20:24)
What's your "why" for being involved in XR? (22:47)
Advice for new adopters (28:57)
"A big issue for us was figuring out how to manage headsets and rapidly deploy updates, track battery life, firmware and software updates. We couldn't find a way to implement managing XR technology on our own. When we found ArborXR, it was the magic bullet. It was the thing that solved everything, so we didn't have to worry about it. When you're moving at such a fast pace with immersive technology, you need something that just makes it work and ArborXR does that for us."

"Even with a small amount of headsets, managing headsets can be really difficult and managing each headset can be so painful. On top of that, we needed a tool like ArborXR to manage kiosked VR experiences remotely for our users."
About the Guest
Joshua Higgason is a technical instructor at MIT with a focus on video, lighting, scenic, and interactive designer for theater, opera, concerts, and live performances. He has designed and consulted for The Builders Association, Big Dance Theater, MoMA, MassMoCA, Theatre for One/Christine Jones, The Windmill Factory, and TED. He teaches design at MIT.
Recent projects include Hansel und Gretel (projections; Teatro Alla Scala); King Arthur (projections; Statsoper Berlin); Die Dreigroschenoper (projections; Salzburger Festspiele); Nico Muhly's Control (Five Landscapes for Orchestra) (video, scenic; Utah Symphony); Ira Glass' Seven Things I've Learned Tour (projections); Persona (video and lighting; Dir. Jay Scheib); Sufjan Stevens' Carrie and Lowell Tour 2015 (video); Radiolab's Apocalyptical Tour (video, scenic, lighting); Powder her Face (video; NYC Opera; Dir. Jay Scheib); and The Ambassador (video; BAM; Dir. John Tiffany).
About MIT:
The MIT community is driven by a shared purpose: to make a better world through education, research, and innovation. Founded to accelerate the nation's industrial revolution, MIT is profoundly American. With ingenuity and drive, their graduates have invented fundamental technologies, launched new industries, and created millions of American jobs.
At the same time, and without the slightest sense of contradiction, MIT is profoundly global. MIT's community gains tremendous strength as a magnet for talent from around the world. Through teaching, research, and innovation, MIT's exceptional community pursues its mission of service to the nation and to the world.
Episode Transcript
Brad Scoggin:
Hey there, welcome to "XR Industry Leaders" with ArborXR. My name is Brad Scoggin, and I am the CEO and one of three co-founders of ArborXR. And we've had the opportunity of working with thousands of companies since 2016, and we've learned a ton about what it takes for XR to be successful in your organization.
Will Stackable:
And I'm Will Stackable, co-founder and CMO. This podcast is all about interviewing the leaders who are on the ground making XR happen today. True pioneers in the space from Amazon, Walmart, and UPS to Koch, Pfizer, and beyond to uncover the pitfalls, lessons learned, and secrets that you can use to help grow XR in your organization.
Brad Scoggin:
All right, right. Well, today we get to sit down with Joshua Higgason. Joshua is the technical instructor at MIT Theater Arts.
Joshua, thanks so much for joining us today.
Joshua Higgason:
Thank you for having me. Pleasure to be here.
Brad Scoggin:
I'm excited about kind of I think where the convo's going to go today. It's going to be a little bit different than normal, but I think it's going to be very interesting. And the question I always like to ask to get started is we want to know a little bit about you, Joshua. So maybe just tell us a little bit about your background and what brought you to MIT and into the arts department and kind of into XR specifically.
Joshua Higgason:
No problem. Yeah. I've spent the last 15 years as an independent theater designer. So I primarily design video and projections, but I also focus on interactive design, lighting, scenery. And oftentimes the design that I'm doing is an integration between the two. So we're designing the set and the video projections together because they're so, well, they're so integrated, or we're designing video and starting to add XR and AR components into those theater shows.
And yeah, I lived in New York City for a long time doing this at theaters across the US and in Europe and occasionally other places. And yeah, that's sort of how I started into this world, is dealing with design and technology in a physical space.
Brad Scoggin:
So Joshua, we've been working with you all at MIT, kind of supporting some of your projects for the last few years. So maybe talk about how that relationship started and how we initially started helping you guys.
Joshua Higgason:
Great. Yeah. A few years ago we started working on a VR excerpt of an opera. So we were working on a piece of Wagner's Ring Cycle, a piece called Siegfried. And the piece, yeah, we just started making this piece in VR. So we were using the Oculus 2, and the idea was that we were going to present it at the Bayreuth Opera Festival in Germany, and it was going to happen during the intermission of another opera that was happening. So audience members would come out and put on a headset and experience a whole VR, a 10-minute VR opera before going back into the space.
And the big issue that we were running into at the time was how to manage all of the headsets that we were running. So we were running about 16 headsets at the time, and just having some way to rapidly deploy updates to the software to keep everything on the same firmware, to track the battery life and the signal strength of everything that we were doing. We just couldn't find a way to implement that on our own.
And somehow we stumbled across ArborXR, or I actually don't remember whether we heard about you from someone or we just random searched for you, but we got a sample. I connected with you guys, got a sample of the software and it was the magic bullet. It was just the thing that solved everything. We no longer had to worry about this. And that's when you're working at such a fast pace with a big project like this, that's what we needed, is something that really just made it work.
So that was our first introduction to Arbor, and we loved it on that. And now a few years later, we're spinning up this much bigger version of a piece where now we're about to put 300-
Brad Scoggin:
Well, I have a question. I have a question. Yeah, yeah. So a question. One is I do think it's interesting. Any of us in XR, and we talk about this every episode, the friction points and there's so many little friction points. And it's this really exciting, powerful new technology that it seems that so many people are being held back from being able to use because of these annoying little friction points. And to your point, even at 16 headsets, it can be a challenge to deploy this.
I think sometimes when people think scale, they think 1,000 headsets or 10,000 headsets and it's really, I don't know, five or 10 headsets. But here, here's my question before we switch to new project. How did the opera crowd, what was the response to a VR opera two years ago or whenever it was, yeah?
Joshua Higgason:
I mean, it was so well received. It was super fascinating to watch 'cause I have to say, actually, I'm not necessarily a big, a person who comes from the opera, so I'm not used to going, but to watch a bunch of people. So basically the way that the piece was structured, the audience is in the opera house watching another opera unrelated to the one that they're going to see. And so they've been sitting in the opera house for an hour and a half, two hours at this point, and they take an intermission. And Bayreuth has a really unique intermission where it's an hour long.
Brad Scoggin:
Interesting.
Joshua Higgason:
You leave the opera house, you go outside, you stand on this giant terrace that they have, you eat a bratwurst and drink a beer or a glass of champagne, and then you go back in after an hour. So what was happening with our pieces on the plaza, we set up these 16 headsets, had little booths that were set up and audience members would come out and put on the headset. We had basically a 10-minute excerpt from a piece called Siegfried. And so we called the piece size Siegfried.
And you would go into a virtual version of the theater. So the space you just left and physically encountered, now you're encountering in a virtual world. So it looks identical. And at a moment into the piece you wander in and then all of a sudden you pick up a sword. It's attached to your hand now, and then a dragon comes crashing through the wall of the opera house and burns the whole place down and you have to stab the dragon as part of the piece because this is what happens in the opera.
In the opera, there's a dragon and it's always a bad puppet that doesn't work or has been some offstage version. And so now you get to really stab the dragon. And so to watch all of these people in full tuxedos, fancy hair, dresses, just older people out there stabbing the dragon and playing this video game for the first time, encountering a VR headset was amazing. Just to see the people swinging their arms around and getting really excited about it was really fun. And then, after they take off the headset and they return to the world, then they would walk back into the theater that they just watched burn down.
So just to see people's sort of reaction to encountering physical space and virtual space and then back into the physical space again, I think it really made this impact. And that was sort of how we've continued to try and to work with some new things. I mean, theater is all about these live experiences that we get to have and these experiences that are related to place and location. And so just trying to open that up to a new conversation has been really exciting.
Brad Scoggin:
That's cool. I think there is something about … I mean, anybody getting in VR for the first time, it's this surreal experience. But I think especially when it's something, it's a place you've been before, or I remember some of the first experiences I did years ago that I really enjoyed were some, like they recreated movie sets. So it's like you get in the headset and you're walking around the ship of the movie you just recently watched. And it is this weird experience and I can't even … I mean, to do it at the theater that you were just in and then go back into, that's really cool. And I think it's cool too to see maybe an audience that you wouldn't typically expect to get excited about VR, getting excited about VR.
Will Stackable:
I want to see photos. It's something out of a commercial.
Joshua Higgason:
Yeah, I'll have people-
Will Stackable:
People with tuxedos with headsets on.
Brad Scoggin:
In our early days, we started in the entertainment, location based entertainment space and very, very, very beginning we had some kiosks and malls and we did the Plank Experience, if you remember that, where you're walking out and we put a piece of wood and it was Black Friday weekend and we had this huge line in the mall all lined up to do it. And then the board, and yeah, you see people of all ages walking down the board, everyone's filming, freaking out, falling on the floor. It's fun. It's fun. VR is fun. Okay.
But 16 headsets in a really cool setting with a great response was kind of a precursor to what you're working on now. So you have some real experience. We talked about scale, I mean going from 16 to where you're at now. So maybe kind of talk about that transition.
Joshua Higgason:
Totally. Well, and I was going to say, even as you were saying earlier, at 16, we were finding that it was massively difficult to do this without some support. So when you talk about scale, you're right, it's not a thousand. Even just going up to 16, it's like, "Oh," to …
Joshua Higgason:
Even just going up to 16, it's like, oh, to plug each one into the computer and have to open the Android stuff and send the apps over and all this stuff, and then to do it individually was just so painful. And then to try and remember which ones you had done and hadn't done. And we were trying to make changes really fast. And then on top of all of this, they were manned kiosks, but we had no way to monitor the headsets, so we didn't have any way to know what the battery life was, if they were getting internet signal, any of this stuff. So we needed a tool like this and like I said, it really is the thing that allowed us to stop worrying about the technical side of it or that part of the hardware and just worry about the project, which was really super helpful. Yeah.
Brad Scoggin
Yeah. No, what's coming up next?
Joshua Higgason:
So the next big project is we're scaling up and we're also changing our mode of XR. So instead of being in a VR space where it's completely virtual and we're closed off, we're opening up into AR and we've swapped headsets. So now we're working with the Nreal Light. So you can see through the glasses, you can see a live performance, and then we're able to overlay augmented content on top of the live performance. So I think that this will be a totally different experience than what we've done before, but we are scaling up. So we've gone from the 16 headsets before and now we're doing 330 headsets for this piece.
And so the one thing I always have to explain to everyone is that this is a real opera with real, live singers, that it's not just a filmed thing or something that's prerecorded. All the audience will see live actors and live singers and live sets and lights changing and everything on stage. But then on top of that, this select group of the audience is going to get a bunch of augmented reality content that then adds to the piece. So we're trying to make a piece that's interesting, not only as an opera by itself, but then a piece that is even more enhanced by adding AR and augmented reality components to the performance.
Brad Scoggin
Love it. And if you're listening to this, you're probably hearing this after news is already out, so you can go Google this, the opera, but before we started you said that this is… Brad, and I aren't big opera-goers if you haven't guessed, listeners, but I have been to operas. I do enjoy them, just not regularly. You said that this is the Super Bowl in some ways of operas. Maybe that's a little, you said it was a bit of an exaggeration, but just giving us a sense of context that this is a big deal. Can you tell us a little bit about whatever you can share about the opera and how you're going to be using this new technology in it?
Joshua Higgason:
Absolutely. So the opera is Parsifal by Richard Wagner, and it's happening at the Bayreuth Festival. And so Bayreuth is a town in rural Germany. It's three hours from Frankfurt, three hours from Munich, you're out in the countryside. But this is the space that was designed by Richard Wagner. It was built to his specifications for how his operas should be seen. It was the only place where his operas were performed for a number of years. It is a destination, people are so obsessed with this place and the shows that go on here, tickets sell out instantly. It's the kind of thing where people get up at 4:00 in the morning to buy tickets and they're sold out in five minutes. And not only that, the regular tickets are sold out 10 years in advance. So it's the thing that it is booked out in a way and there's an obsession of this that…
Brad Scoggin
No pressure.
Joshua Higgason:
Yeah, well, we're trying to do this at the biggest scale, the most pressured place in the world. So it's going to be really insane. But yeah, it is this Super Bowl of the opera world in a certain way. It's a very famous festival and a very, very big, big deal. But for people who are outside of the opera world, it's the kind of thing you're like, "What? I've never even heard of that." But yeah, it's a very interesting place to try and do something this ambitious and also this disruptive. I have to say, we are disrupting the opera world. There hasn't been a big opera performance that's had a huge AR component before. And so there's a lot of people who are going to be shocked by it, be taken aback by it, are not going to be receptive because we are destroying the music, or I think there's a lot of potential for it to be a bit of a scandal.
But I think it's also the kind of thing that's going to open up opera to people that might not otherwise be excited by it. So I do think it's like we're trying to go beyond the limits of what you can typically do in a theater and almost follow these ideas that Wagner had about the total theatrical experience. We want to be able to put the wind in your face and the fog right there, and have the flames in front of you in a way that you can't really do typically in a theater setting or an opera setting.
Will Stackable:
Well, it's funny, we always talk about XR being good in training for things that are difficult, expensive, or dangerous. But this is a great example in an entertainment setting, you couldn't put a fire in somebody's face, but you can with XR.
Brad Scoggin:
Can't light an ancient opera house on fire.
Will Stackable:
So, the question is, this feels like a huge risk. It's not like you had a great trial with the other opera, but you're going to… Yeah. Why this opera? Is it because it is the biggest?
Joshua Higgason:
Well…
Brad Scoggin:
Is it because this one actually meets some of the unique things that VR can do and AR can do that nothing else…
Will Stackable:
Yeah.
Brad Scoggin:
Yeah. What's the, "Why"?
Joshua Higgason:
I think it's a bit of a combination of both of those things. I think also there is something about Wagner's work and Bayreuth specifically where it's thought about as the workshop, there's this work and belief that Bayreuth is a place for experimentation and a place for big scale things to happen. And so I do think that the leadership of the Opera House sees this as a really exciting thing to try and a place to move forward in the form. And we're very grateful for their support and for all of the work they've done to help bring this to fruition. But also, yeah, I do think that this specific opera does have these elements in it that asks for something more than what you can do typically. So the whole second act is about a magic castle that exists and then collapses at the end.
And so what better way to create a magic castle than to be able to surround the audience with all of this garden of earthly delights and to be able to put all of these big things in the audience's lap, I think for this moment is going to be really exciting. And then further, like I was saying about the fire stuff, it's like the castle collapses at the end of the second act. So what better way to do that than to be able to have the ceiling tiles falling down and to have fire around you in XR? That now you're taking your glasses off and being like, "Is this really happening or what's going on?"
Brad Scoggin:
That's great. I've got to ask the question. I'm sure a lot of people are asking themselves right now, what's the practicals of this? You've got 300 something in real headsets, they have to be plugged into power. You've got an opera house that's probably, I'm guessing they don't have iPhone chargers at every seat. So talk a little bit about, at least what you can, about the actual practicals of how you're making this happen
Joshua Higgason:
So that, the physical, practical side has been really difficult. So there was…
Brad Scoggin:
I can't imagine.
Joshua Higgason:
For a long time we actually were going to have to run everything off of batteries because they couldn't install electricity in the house.
Brad Scoggin:
Wow.
Joshua Higgason:
Because this theater was built in 1870, there is no wiring in the house, in the audience area. And because it's a national historic spot, they couldn't make modifications.
Brad Scoggin:
And it's a four-hour plus opera so you got a few battery packs there.
Joshua Higgason:
Yeah. So we did tests for six months on how to stack battery packs and we couldn't just get a huge battery pack because they wouldn't fit under the seats. So we needed to figure out smaller ones that we could daisy chain together. In the end, they have come up with a removable power system that we can lay out in the house so it doesn't damage the space at all and doesn't do anything to the National Historic Registry of the building. But does actually allow us to run off of power so we don't have to wear batteries anymore. A company here in Germany has built some custom cases for the computers that are going to run the XR experience. And those cases have kind of a custom daisy chained power situation. And then they also created a lockable plug for the Unreal Light headset so that it couldn't be pulled out by an audience member. If somebody got really surprised and stood up the glasses, the cable won't break. So things like that. But that physical technical part of it has been a really long process. And we've done a lot of testing in terms of getting location based things working. We do use the cameras on the headset to do… We're using a third party program to do some location based work. So the cameras on the headsets are looking for the architecture of the building, realizing where they are in terms of the seats, and then adjusting where the camera is so that the content is correct. So it's always coming from the stage location or wherever we've put it in the 3D space. Those have been the big technical challenges. And then there is this huge technical challenge of just how every night… So this opera runs in repertory. So every night, there's a different opera that happens. And so they have to install and de-install this stuff every night. And they've figured out a way now to get 330 headsets installed each day, and then taken away for the next day when another opera happens, and then brought back in two days later when the opera goes on again. And the idea is that we're going to keep expanding this.
This year is the test drive. 330 to them is a small demo, a small sample. So even though that feels like a big jump for us, that's sort of the sample. And then we're working towards 2000 audience members at some point, everybody being the headsets. But it takes a while to work up to that, I think
Brad Scoggin:
To me, it's really exciting that… I don't know mean, it seems like this could be really… Even though it's a strange maybe crossroads of historic art and new technology, it could be a new way of doing things. It seems really cool. And maybe even bringing in a younger generation into the opera who maybe hasn't been as excited about it historically. So yeah, it seems like you're definitely pioneering something.
Joshua Higgason:
We're certainly trying. Yeah. And I do think theater and opera, I think all of these art forms are sort of… We're trying to find our way in this world. Everything is changing so much with social media and phones and film and video and all these different ways to experience the world these days or to have a social experience together. And so just trying to think about the ways that we can explore a more immersive, a more touching experience in a physical space, I think is exciting. When I first started doing design for theater, I'm designing video projections, which at the time, this was 10 years ago, there were people that have been doing it for years, but people still looked at it as being a weird thing to do in theater or that it was ruining theater because it was like we're taking away from something that's there. And I think what it's really about is trying to find the ways that it amplifies the physical experience.
Brad Scoggin:
Interesting.
Joshua Higgason:
And AR to me just feels like one of these things that is prime to just really build up and amplify our experience of the physical things that are around us.
Will Stackable:
That's a great point, is… I think at best, and Brad said this before he started, before we got on the call, but VR can sometimes be a boondoggle. AR can be something you throw on as a gimmick, but it seems like the way you're approaching this really is, how do we extend the artist division? How do we make it a more immersive experience for the audience? How do we draw them in more? I'm curious. So your day job, you're a teacher at MIT, no small feat. And then you're also doing independent design work for major operas like this around the world. What drives you? What's your why for… What gets you excited to get up out of bed and do all this stuff?
Joshua Higgason:
That's a good question. Some days I wish I knew that answer. This is crazy to say. I don't know that I've really thought about this that much. But I think years ago, I had an experience with a theater production that it felt like it opened my eyes to a whole new way of seeing the world. And I think a lot of good art does that, where you go and you see a piece of film or a painting or a video art or an installation piece that just fundamentally changes who you are and makes you look at the world in a different way. And I think there's something about this kind of work that gets me really excited to see people experiencing the world in a different way, like they're finding a new way to view the world. And I do think that there's this huge crossover between that and teaching, where I'm literally sitting with young students and opening their eyes to things they've never seen, and they get so excited about this kind of work, or they get excited about something in the world in a way that they have never done before.
And so I do think I feel that drive in my personal artistic work. I think I've always felt that way about just the use of technology and the physical world, that there are these big ways that it can open up the way we experience something. Yeah, it just gets me really excited to do it. So I keep driving forward on it. There are occasionally days where I'm like, why am I doing this? It's like the hours are long. The pay is not great. The pain is huge. But I do think… You see that one person who's excited by it, and you're like, oh, great, yeah, maybe I gave them that experience that I had so long ago from some other artist.
Will Stackable:
Yeah, well said. Coming from coming from a family of teachers, I can resonate. And also even, our kind of why here at Arbor is all about finding meaningful uses of this technology beyond just pure distraction, and that this can be a transformative new technology. So I really resonate. As we wrap…
Joshua Higgason:
What…
Will Stackable:
Oh, go ahead. Yeah.
Joshua Higgason:
Well, I was going to ask you you a little bit just about why you guys do this kind of work, because it does seem, like I was saying earlier, what you've made, the way you've set this up for me to use, it took out a whole troublesome thing that I didn't need to worry about and just made everything so much easier. And so what drives you guys to make this kind of… Why Arbor XR? Why have you guys gone in this direction?
Brad Scoggin:
You're first person to ever ask us a question, so thank you for that, Joshua. It is a great question. Look at us. We all look tired. Why are we doing this? I think for us, when I put on a headset six or seven years ago, not to be overly dramatic, but for me, it was like, wow, this technology's going to change the world. How can we be a part of it? What role could we play in helping shape it for good? Very idealistic. And I think over the years, we've found that good goodness, the friction on 16 headsets. That's keeping so many people back from experiencing this new technology. And so for us, we feel like the role we get to play in removing that technology, at 10 headsets or a thousand or 10,000 headsets, really is helping push this entire thing forward, or at least removing barriers to allow it to run its course more naturally.
And as Will mentioned earlier, just for us to get to play that role, but also seeing that this technology should really shape people's lives for the good, make them better, give them back their time, and not be another opportunity to get distracted. So yeah, I think we probably see it as kind of laying the trenches, kind of some of the groundwork, but it just feels really important. And then getting to talk to you and others like you, when we get to hear the use cases, that for us… A lot of the use cases we hear are in medical or in training, but this is really cool. One thing you didn't say, which I think is really, really cool, Will touched on it with this opera specifically with Bogner, is from my experience in entertainment especially, it seems that VR is just sometimes as add-on, and it's kind of like you're forcing it. But I think what's so cool about this specific experience is that when Wagner initially composed or wrote this opera, he had a vision well beyond what he could really execute at that time. And so for you all to come in and say, well, let's take the full vision, let's bring more life to the original vision. To me that is just a perfect marriage of technology and art. I mean, it's perfect. And I've heard so many, you can imagine you probably have too, ideas for VR over the years. And my question is always, how is that even helpful? It's worse, you're making the experience worse with VR. But this one just feels like it's a 10 out of 10 on kind of marrying the two.
Joshua Higgason:
Yeah, no, it is. In the opera he uses these stage directions about the whole world should shift, or we're surrounded by this green, lush, grassy thing, or this magic garden surrounds us in a total way. And we're never allowed to expand the world out beyond the proscenium, the little opening of the theater. It's so rare that you get to bring it all the way out there. And with this, it just felt like finally we can do this justice and surround the audience with all of this and put it right in their face the way that it feels like he would be excited about that idea.
Will Stackable:
I love it. Well, as we wrap, one of the questions I like to ask maybe would bring us back down to the practicals. You've had quite a bit of experience now over the years with implementing XR in real world scenarios. What are some of the lessons learned? If you were going to pass on to somebody who's wanting to start a pilot project for the first time, or maybe they're going to a bit more scale, what are some of the things that you feel like you wish you had known when you started?
Joshua Higgason:
I mean, I think one of the big things that we've run into on this project really specifically has been the capabilities of the headsets. So right now we are kind of limited in what content we can put in there because the headset can only process so many polygons in a stretch. And so having people who understand that and know how to work in that framework is really, really helpful. Knowing your limitations, but also feeling like you can experiment is a huge thing. The biggest, most practical thing is just sometimes how to build the APK that needs to go onto the headset so that you can actually see it in AR. And that has been… It just takes testing and it takes so much doing it and trying it. And like I was saying earlier, Arbor XR actually took a huge chunk of that out. Before we were using you guys I would lose hours a week to having to build the APK and open ADB and get in command line and try and send this thing over to the headset.
Will Stackable:
If you know, you know.
Joshua Higgason:
And I'm sure there are smarter ways to do it, but I don't necessarily come from a gaming or a computer programming background or a CS background. I came from theater design, so I'm trying to figure out how to make a design and then trying to bend the technology to work. And so it just takes so much time to figure out how to do that. And Arbor took all of that away, which was amazing. I didn't have to… I can deploy rapidly to everything really quickly. So that just was a total game changer. So I will say finding that tool, finding a way to not focus on the hardware and just the transferring of files and the monitoring of hardware took a huge amount of work out for us and really helped things move forward much quicker, which has been great.
Will Stackable:
That's great advice. And we didn't ask for all these plugs that you gave us, but we do appreciate it. And we are really pumped about what you're doing. This has been fun, Joshua. I really appreciate you joining us today. If people want to kind of follow you or follow what's going on with the opera and where this may go, what's the best place? Where's the best place for them to find you?
Joshua Higgason:
Oh, that's great. I do have a website, so my website is joshuahiggason.net and it usually has samples of some work and has things that we're doing. And then I have a social media.
Will Stackable:
Incredible photos. You guys got to check it out. Some amazing… Some of the stuff he's put together.
Joshua Higgason:
Yeah, it's been a really exciting ride to do these kind of projects and it's fun to always be trying new things. That's really what all this is about.
Brad Scoggin:
And you said social media?
Will Stackable:
And I know you didn't want to brag on yourself, but you've done work with everybody from TED to MoMA to going back, even video projection and now XR. So it's fun to see the visuals. It makes me wish I went to more live events, I went to more opera events. So I'm going to definitely be following, if there's anything in our area, Brad and I would probably love to fly to Germany to see it, but we didn't get tickets 10 years ago, so I don't know if we…
Brad Scoggin:
Yeah, I was like, dang it. We'll buy now for the next, yeah. I got married in Germany, so it's a place that, yeah, we like to go back occasionally. It's a whole other story.
Joshua Higgason:
There you go.
Brad Scoggin:
Yeah, so I'm thinking, man, I can get over with my wife next time. We'll see you. I'll check out an opera and AR. We'll hit it all together. That's perfect.
Joshua Higgason:
Yeah, we'll make it happen.
Brad Scoggin:
Yeah. Awesome. Well, Joshua, yeah, thanks so much for joining us. We appreciate your time.
Joshua Higgason:
Great. Thank you so much guys.
Will Stackable:
That was a really, really fun interview.
Brad Scoggin:
Different.
Will Stackable:
It's cool to see… I mean, we see so many just incredible stats on improved learning and training outcomes. Sometimes you forget about the impact that this technology can have in the arts and entertainment. And I mean, what Joshua is doing is truly historic.
Brad Scoggin:
It really is. I was excited. I was also thinking the whole time just imagining being in that theater and the Magic Castle starts coming crashing down and 20 out of these 300 audience members get up and start trying to run across the aisle to get away from it. And I know I've shared this story before, but the first time I put my dad into VR, it was in this zombie training simulator game and at one point the zombies rushed you and no joke, as soon as they started rushing him, he just turned and ran full tilt into my wall and I thought he was going to be a goner, but he was fine. But I think what a cool experience and being able to extend this classic opera that has so much history and now you're adding this other layer of meaning and significance to it. I think it's a great use case for XR.
Brad Scoggin:
I know, I'd love to. That'd be fun. I mean, they're pioneering something that hopefully spreads to other operas, but I'm sure he'll get a little bit of pushback from the purists. And also, goodness, the risk of 300 headsets and that whole, yeah, it's going to be fun. Well, thanks as always for joining us. We appreciate you so much and you can catch us anywhere that you consume podcasts, and we look forward to seeing you next time.