Plans That Scale With You
Manage XR devices today with our 30-day Essential Plan free trial.
For deployments of any size
For companies that need more
ArborXR is excited to support education & nonprofit organizations with specialized plan pricing. Learn how ArborXR is helping schools and universities make an impact on our education page.
Helping enterprise XR app developers grow. Join 600+ XR app developers using ArborXR and experience app distribution & device management that just works.
| Manage XR Devices | Starter | Essential | Enterprise |
| --- | --- | --- | --- |
| Manage XR Devices | | | |
| Scale XR Deployments | | | |
| Configure Device Settings | | | |
| Device Groups & Tags | | | |
| Factory Reset | | | |
| Remote Reboot | | | |
| System Settings | | | |
| Mass Configuration | | | |
| Device SDK | | | |
| QR Code Enrollment (except Meta) | | | |
| WiFi Certificates (PKCS, SCEP, EJBCA) | | | |
| Firmware Updating, PICO (coming soon) | | | |
| Location Tracking | | | |
| Device Notes | | | |
| USB File Transfer | | | |
| Manage Developer Options | | | |
| Disallow Factory Reset | | | |
| API | | | |
| Deploy XR Content | Starter | Essential | Enterprise |
| --- | --- | --- | --- |
| Deploy XR Content | | | |
| Manage XR Content | | | |
| Deploy Apps, 360 Videos & Files | | | |
| Verify Install Status | | | |
| Differential Updating | | | |
| Receive & Distribute Apps | | | |
| Version Management | | | |
| Launch Apps Remotely | | | |
| Schedule Content Updates | | | |
| Self-Hosted Content | | | |
| Session Analytics | | | |
| Remote View | | | |
| Headset Experience | Starter | Essential | Enterprise |
| --- | --- | --- | --- |
| Single-App Kiosk | | | |
| Multi-App Launcher | | | |
| ArborXR Lounge (3D environment) | | | |
| Prevent Tampering | | | |
| Limit & Moderate Access | | | |
| Customize Logo | | | |
| Custom 360° Backgrounds | | | |
| Branded Launcher (custom colors) | | | |
| Filter Content in ArborXR Home by Tags | | | |
| Remove ArborXR Branding | | | |
| Admin & Users | Starter | Essential | Enterprise |
| --- | --- | --- | --- |
| Assign User Roles | | | |
| Custom User Roles | | | |
| Security | Starter | Essential | Enterprise |
| --- | --- | --- | --- |
| Enterprise-Level Security | | | |
| Two-Factor Authentication | | | |
| Secure Hosting | | | |
| In-Headset SSO | | | |
| Web Portal SSO | | | |
| SOC 2 Report (annual plan) | | | |
| Support & Billing | Starter | Essential | Enterprise |
| --- | --- | --- | --- |
| Chat-Based Support | | | |
| Knowledge Base | | | |
| Product Roadmap Access | | | |
| Priority Support | | | |
| Service Level Agreement (on request) | | | |
| Custom Invoicing (annual plan) | | | |
Try ArborXR for Your Team Today
Get started now with our 30-day Essential Plan free trial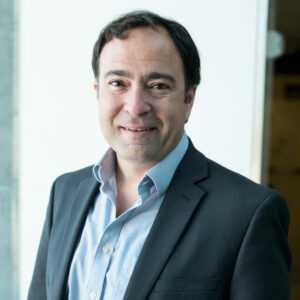 "We looked at several management platforms for our customers' VR devices. It quickly became clear that the unique needs of XR deployment really demand a platform designed for XR. Among the dedicated XR management platforms we found ArborXR to be best of breed, with the most flexibility and the most useful feature set. Great and responsive support as well. I can recommend ArborXR without reservation."
Devon Copley, CEO & Co-Founder at Avatour
Trusted by 2,000+ Companies Worldwide