Admin, Account, Users
Your Kingdom. Your Rules.
Maintain complete control of your organization. Administer account settings, user permissions, and billing.
Trusted by Companies Worldwide
Easily control user permissions by assigning predefined roles. Grant access to device settings, content, billing, audit log, device setup, organization settings and more.
Maintain complete user control with custom CRUD roles. Assign and limit access as needed with flexible create, read, update, and delete privileges for almost every setting.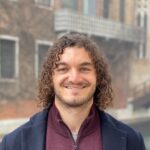 "Our customers are at the heart of our product and company. We work tirelessly to understand them, design for them, and deliver value beyond their expectations. We're constantly innovating to make our product better, faster, and easier to use so they can better manage XR devices."
Josh Franzen, Product Manager at ArborXR
Create multiple organizations to group devices, content, and users together. Then consolidate billing (separate or new org subscription),
manage XR devices
,
deploy content
, and easily switch between organizations with a single login.
Oversee all activity with a complete audit log. Identify what changes were made, when, by who, and to what device within an organization.
One solution to rule them all. Headsets over headaches.

Set up a variety of VR and AR devices, configure settings, keep them up-to-date, and monitor your inventory.