ArborXR for Independent Software Vendors
Join 100+ independent software vendors using ArborXR and experience content deployment & device management that just works.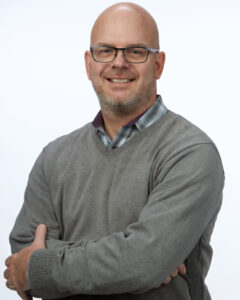 "Our Apex Management and Distribution platform needed a game changing process for deploying VR content to wireless headsets, and ArborXR provided exactly that. We can now seamlessly push content and updates directly to fleets of headsets globally, across the major headset manufacturers. This has provided the missing piece for a full scale, end-to-end platform process and eliminated the manual sideloading tasks for customers."
Scott Oliverio, Chief Product Officer at PIXO VR
Upload Your Content Library
Upload a content library of apps and 360° videos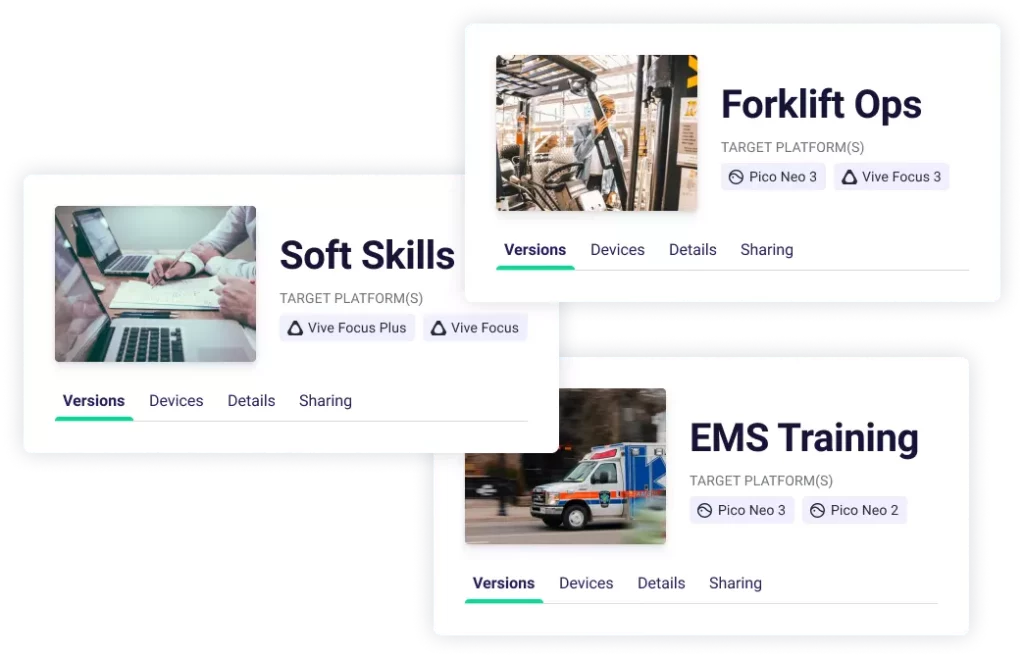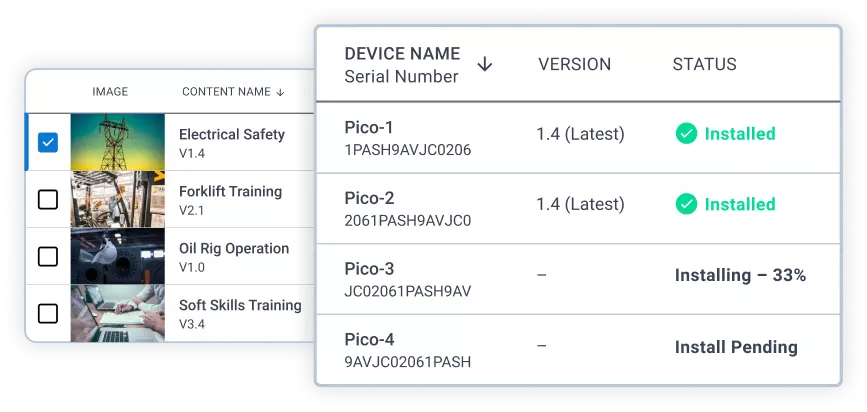 Install content, deploy updates, and track progress
Share apps with your clients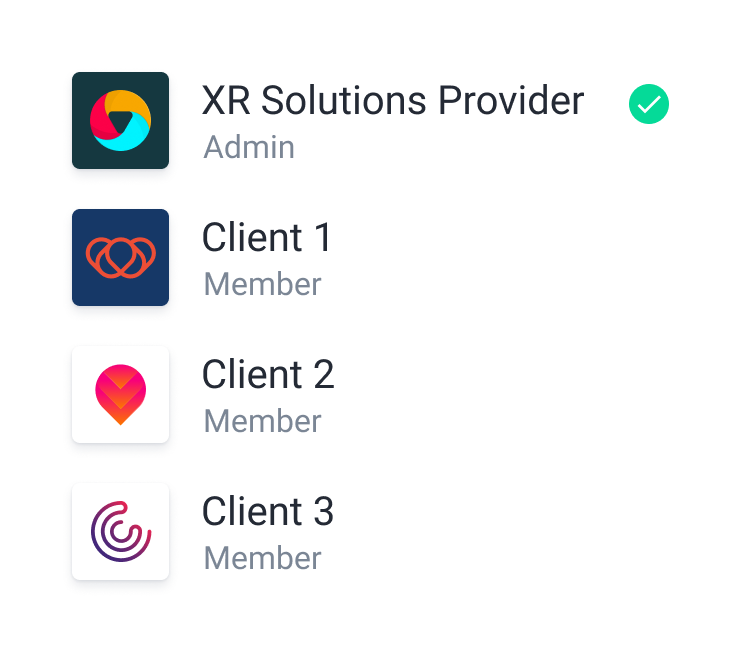 Multi-organization support for ISVs
We're devs and we're building a tool we wish we had years ago. Want to try it?
Interested in the benefits of working more closely with us?
Explore ArborXR partnership.
Want to add a recurring revenue stream? Ask about our Affiliate Program and get a commission on any customer you refer.
Are you an ISV acting as a Managed Service Provider? Join our ISV Partner Program!
Get in touch for more information on requirements to join.
Are you a hardware company or Value Added Reseller? See if you qualify for our Reseller Program!
ISVs Love Working with Us
If you want an enterprise-grade hardware management solution for your developers and customers, you need to check out ArborXR. An enterprise-grade solution with none of the hoops, strings, and walled gardens we usually need to work within.
With ArborXR, we're able to look at the health of the headset and the software. We're able to make immediate updates, replacing legacy files with new files if necessary. It's easy for the client to get the latest and greatest version of the content that they've invested in.
"ArborXR reduces our expenditure of time & resources by about 60%. We're deploying to thousands of libraries around the country. There's no way that we could do that humanly unless we had an entire team of people on it. ArborXR allows us to keep scaling without additional team members."
Join 100+ ISVs using ArborXR and experience content deployment and device management that just works.