How to Enable Developer Mode on Your VR Device (Oculus Quest & More)
Learn how to put your VR headset in developer mode, including: Oculus Quest, Oculus Quest 2, Pico G2 4K, Pico Neo 2, Pico Neo 3, HTC VIVE Focus Plus, and HTC VIVE Focus 3.
For a quick jump… click your desired VR device:
The COVID-19 pandemic is going to be one of those unbelievable stories written about in history books for future generations — the tale of how billions of people's lives and behaviors changed rapidly… at the same time.
This pandemic has not only affected people's personal lives but businesses as well.
Millions of companies have had to employ new ways to train, connect with, and retain their growing remote workforce. Extended Reality (XR) has emerged as a creative and effective way of helping organizations meet these needs in an affordable manner.
If your company has embraced XR technology, one of the most essential functions you'll need to understand is how to enable developer mode on your chosen device.
In this post, we'll cover what developer mode is and how to enable it on different VR devices.
Before we get there though, we first need to understand why enabling developer mode is so important. What does it mean for you?
Amongst other things, it gives you one of the most important functions — the ability to sideload.
Sideloading is the process of transferring files (e.g., programs, software, apps, etc.) from one local device to another without using the internet.
The easiest way to understand this term is to first think of how downloading and uploading works.
Most of us get files, apps, and other software onto our devices (e.g., phone or computer) by downloading them from the internet, usually through an app store or the device's manufacturer. Uploading works the other way around — this is the process of transferring files from our devices to a remote location (i.e., the internet).
While sideloading involves transferring files between devices, the main difference is that there is no internet involved in the process. This means that you would typically need to use alternatives such as a Bluetooth connection, USB cable, or a physical memory card to help transfer the data between devices.
Sideloading isn't common because most of the files or apps people need are usually found on the device's app store. However, there are cases where you'll need to access unique files that aren't in an app store.
A great example of this is if you have employee VR training. Each company has its own day-to-day challenges that employees need to face and VR training helps put them in these situations without the real-life consequences.
This means the 3D environment needs to be specifically designed for a company, and you can't just download it from any app store. This is where ArborXR comes in handy. You just need to sideload ArborXR's client app first.
Earlier, we highlighted how downloading and uploading works. One key component we didn't mention is that it's essential to ensure that you download files from trusted apps. The same applies to sideloading.
For an organization, the most common practice is to use custom-built business apps. These allow IT to tailor applications for a business's unique needs.
The process is perfectly safe when you go this route, as the company can ensure that the app has no malicious content, and all files sideloaded will be safe.
We've discussed the value of sideloading, especially to an organization. However, none of it would be possible without enabling developer mode.
In a nutshell, enabling developer mode on your VR headsets allows you to access more functionalities, including the ability to sideload. So without developer mode, users cannot transfer the files, apps, and other important software that they need to through sideloading.
The process of enabling developer mode usually involves a few steps and may differ from one device to another. Here's a closer look at that process for some of the most popular devices on the market.
If you've purchased headsets from Pico or HTC's B2B sales teams, you will likely receive your headsets with developer mode turned on and USB debugging enabled.
How to Enable Developer Mode on Different VR Headsets (Oculus Quest & More)
Enable Developer Mode on Oculus Quest 1 & Quest 2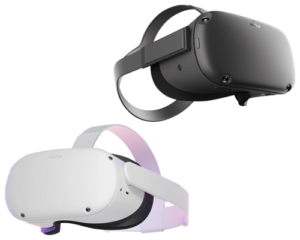 Consumer Version Instructions:
Start by logging into your Oculus account, which you can access from this page.
You will then be prompted to Create a New Organization. In the provided text field, enter a name for your organization, and click submit. Proceed to review and accept the terms.
After the above process, turn your Quest headset on and open the Oculus application on the Android or iOS device you used to set up your Quest.
Once your headset is on, follow the below steps:
Select Devices (located on the bottom-right corner).
Select your Quest device from the list and connect to it.
Click More Settings (located below your Quest in the device list) and then tap on Developer Mode.
Select the Enable Developer Mode option.
Lastly, reboot your Quest using the right-side power button.
Once your Quest reboots, the developer mode function should be enabled.
Oculus for Business (Quest 1 & 2)  Instructions:
If you've purchased Oculus for Business headsets, you can enable developer mode via Oculus' Device Manager portal:
From Device Manager, click Device Fleet.
Click on the headset or group of headsets you want to enable Developer mode for, then click Settings.
Click the edit icon next to USB Debugging, then select On.
Review the warning prompt then click Accept.
Click Save.
Enable Developer Mode on Pico Neo 2 & G2 4K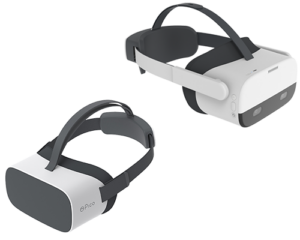 If you're using the Pico Neo 2 or G2 4K, the following steps will help you enable developer mode:
On your headset, navigate to Settings.

Select General.

Scroll down to Software Version and click on it eight times. This will prompt the Developer menu item to appear in the left-hand menu. Select Developer.

After selecting Developer, you will then see Android's stock 2D setting menu. Scroll down and select System.

Click on About Device.

Proceed to tap PUI Version eight times. You can then go back to the main 2D menu. Developer Options should now appear in the menu. This means that developer mode has been activated.
To enable USB debugging, all you need to do is select Developer Options, scroll down to the Debugging section, and enable USB debugging.
Enable Developer Mode on Pico Neo 3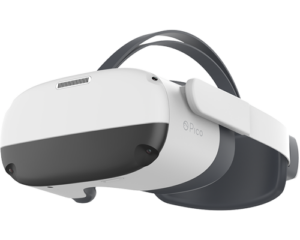 Start by navigating to Settings.
Select the General option.
Scroll down to the Software Version option and select it eight times.
This will prompt the Developer menu item to appear in the left-hand menu. When this occurs, it means that developer mode has been activated.
For USB debugging, simply select Developer, and then enable USB debugging.
Enable Developer Mode on HTC Vive Focus Plus & Focus 3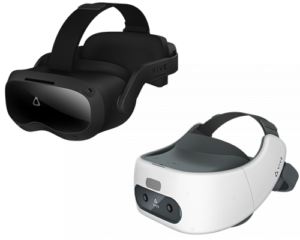 Enabling developer mode on the HTC VIVE Focus Plus and Focus 3 is the same process. Here's a quick run-through of what you'll need to do:
Navigate to Settings and select More Settings.

Scroll down to Build Version and select it seven times. You will get a popup message that begins to count down from 7 clicks. After the 7th click, you will see a message that reads "You Are a Developer."

To enable USB debugging, go back and click on the More Settings option. Then, scroll down to the Developer Options section and click on enable USB debugging.
Over the past few years, many organizations have started to embrace XR technology fully. They're keen on using VR and AR to train employees, engage with remote teams, connect with customers, and so much more.
But implementing XR successfully can be challenging. For instance, a pilot project with a few headsets may run smoothly. However, as companies begin to scale the project and deploy more headsets, they are often faced with the challenge of updating the apps manually.
Unfortunately, that usually means one person is responsible for receiving the physical headsets, updating the apps, and then mailing them back to relevant staff members. There has to be a better way.
ArborXR software can help to simplify this often time-consuming process. It allows you to:
Manage thousands of devices from a central point
Deploy apps and update them remotely
Customize employee headset experience
Upload a content library of apps and 360° content
Integrate with an existing MDM/UEM
To find out more about how ArborXR can help you manage your AR and VR device, click here to check out the product demo.
The COVID-19 pandemic has changed the way companies operate, and AR & VR technology have helped to meet these new needs.
After reading this post, we hope you're now clear on how to enable developer mode so you can have more flexibility with your chosen VR device.
We also hope that you understand how ArborXR can help make the whole process more seamless and less time-consuming for any remote team.
Interested in getting started?
Subscribe to stay in the know!