How to Use Kiosk Mode with Meta Quest
Meta Quest is a great standalone headset, but it has very real problems for companies and schools. Learn how to manage the Meta Quest with kiosk mode.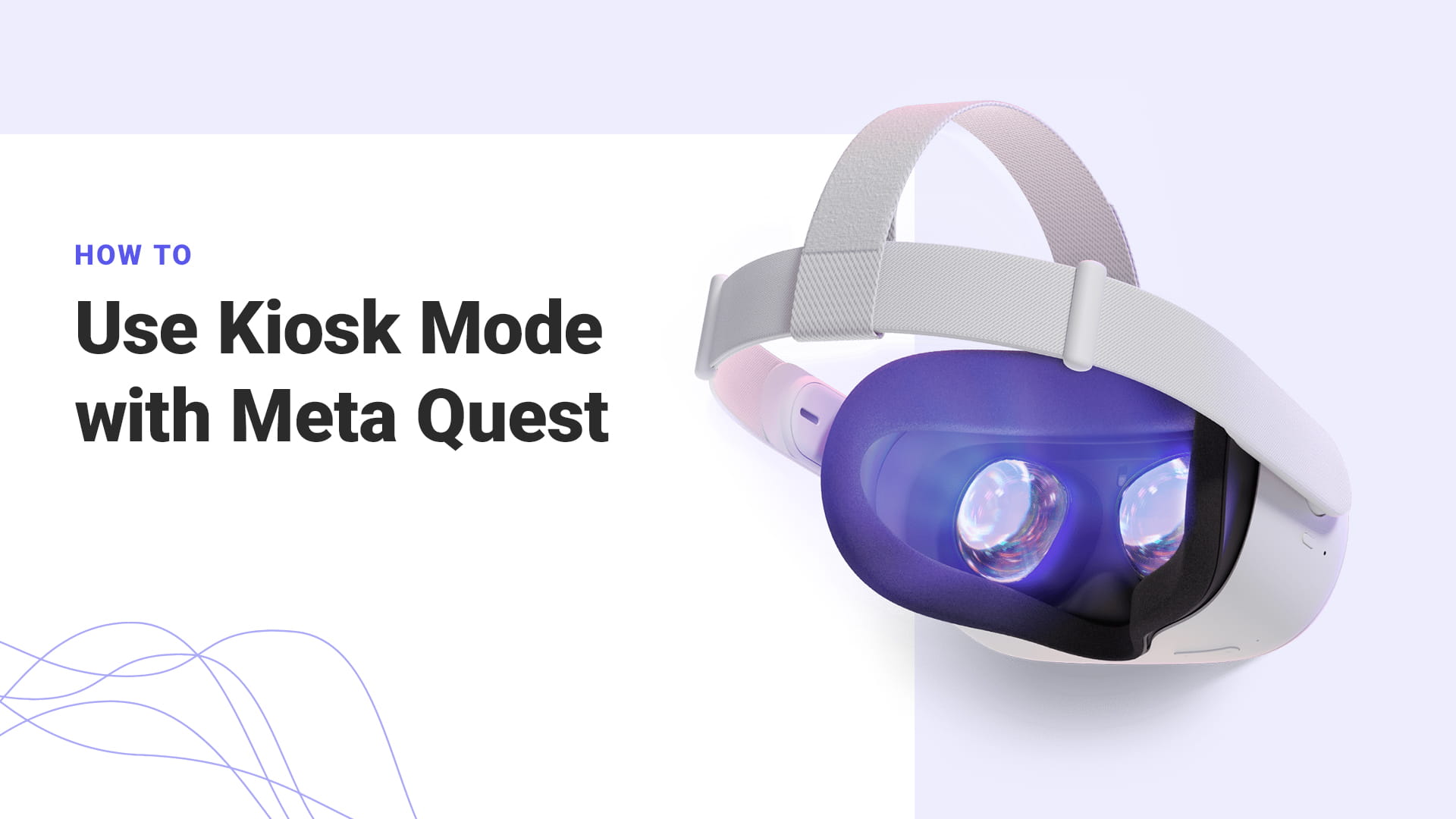 The default home environment of Meta's Oculus Quest is full of distractions and lacks control for admins. Kiosk mode is a crucial feature that helps secure and manages a VR headset, locking the device to a specific application of your choosing. When kiosk mode is enabled, admins control the VR experience.
Limiting a Quest headset to a single application and making it tamper-free is tricky. Meta Quest is a great standalone headset because it is affordable, powerful, and it's easy for users to get the hang of VR controls, but it has very real limitations for companies and schools. Every organization wanting to use Meta Quest needs to plan how they can give admins control over the VR experience.
One problem you'll face is that there is no native option on the Meta Quest to place it in kiosk mode. And that's not the only issue you'll run into with the Meta Quest. There are very real challenges to using your Quest in a business or educational setting.
Kiosk mode is one of the most requested features for customers using Meta Quest. Kiosk mode allows one (and only one!) application to launch after powering on the device, so admins control what users can see and do in VR.
Fortunately, there are secure and reliable options to set up kiosk mode remotely. You'll be able to lock Meta Quest headsets to a single application and make sure it's ready to go at all times. The right kind of software is all you need to securely lock down these headsets in a kiosk mode.
Mobile device management (MDM) software provides kiosk modes for phones, tablets, and laptops. But most legacy MDMs don't offer this feature for XR devices. The best way to provide a single-app experience while restricting user access with the Meta Quest is to use an MDM designed for AR/VR.
ArborXR works with 600+ companies in 60+ countries, including dozens of Fortune 500 and hundreds of ISVs. ArborXR is an enterprise-level device management platform built from the ground up for VR & AR devices and is powering the largest XR deployments in the world. ArborXR powers HP's ExtendXR and is the preferred XR MDM of Qualcomm. Our mission is to help people live more meaningful lives through the power of XR.
NOTE: Before we get started, the steps in this article are for consumer versions of how to use kiosk mode with Meta Quest and Meta Quest 2. Kiosk mode will not apply to Oculus Rift or Oculus Go.
Add a header to begin generating the table of contents
Some of the most innovative and exciting uses of VR are happening in the medical field. For example, kiosk mode is perfect for physical therapy. Cureosity uses VR to help facilitate physical therapy for clients, creating content that begins rehabilitation even if you are immobilized.
By "gamifying" therapy, they are re-thinking rehabilitation in a totally new way. VR gives a unique sensory experience that includes your motor function, making it a perfect fit for PTs and their clients.
Or have you ever wondered what it is like to live in the Middle Ages?
Museums using ArborXR use VR to bring history to life. Vision Fountain is an independent software vendor that partners with museums, galleries, and community groups to develop "immersive storytelling."
You can move around in VR environments based on physical and historical settings. They convert real-world photography to virtual reality where users can explore what physical environments looked like in the past.
Both Cureosity and Vision Fountain needed kiosk mode to make the user experience as simple as possible. These software providers don't want their users to have to go through complicated menus or get distracted by other applications, have access to the internet browser, or accidentally change settings. They use ArborXR's kiosk mode, delivering a reliable launch of their specific application after turning on the headset.
Why Would I Want to Use Kiosk Mode?
Key benefits of kiosk mode:
Keeps users from getting lost in menus and settings.
Keeps users productive by keeping them focused on your chosen app.
Fully locks down the device, by disabling the Oculus home button. This blocks users from other applications or web browsers.
Disabling the Oculus home button is crucial to keeping your device securely in kiosk mode. Otherwise, users will be able to exit kiosk mode and go into the default Oculus Home environment where they can access the Oculus app store and browser. In ArborXR the Oculus home button is automatically disabled ensuring a secure and reliable headset experience.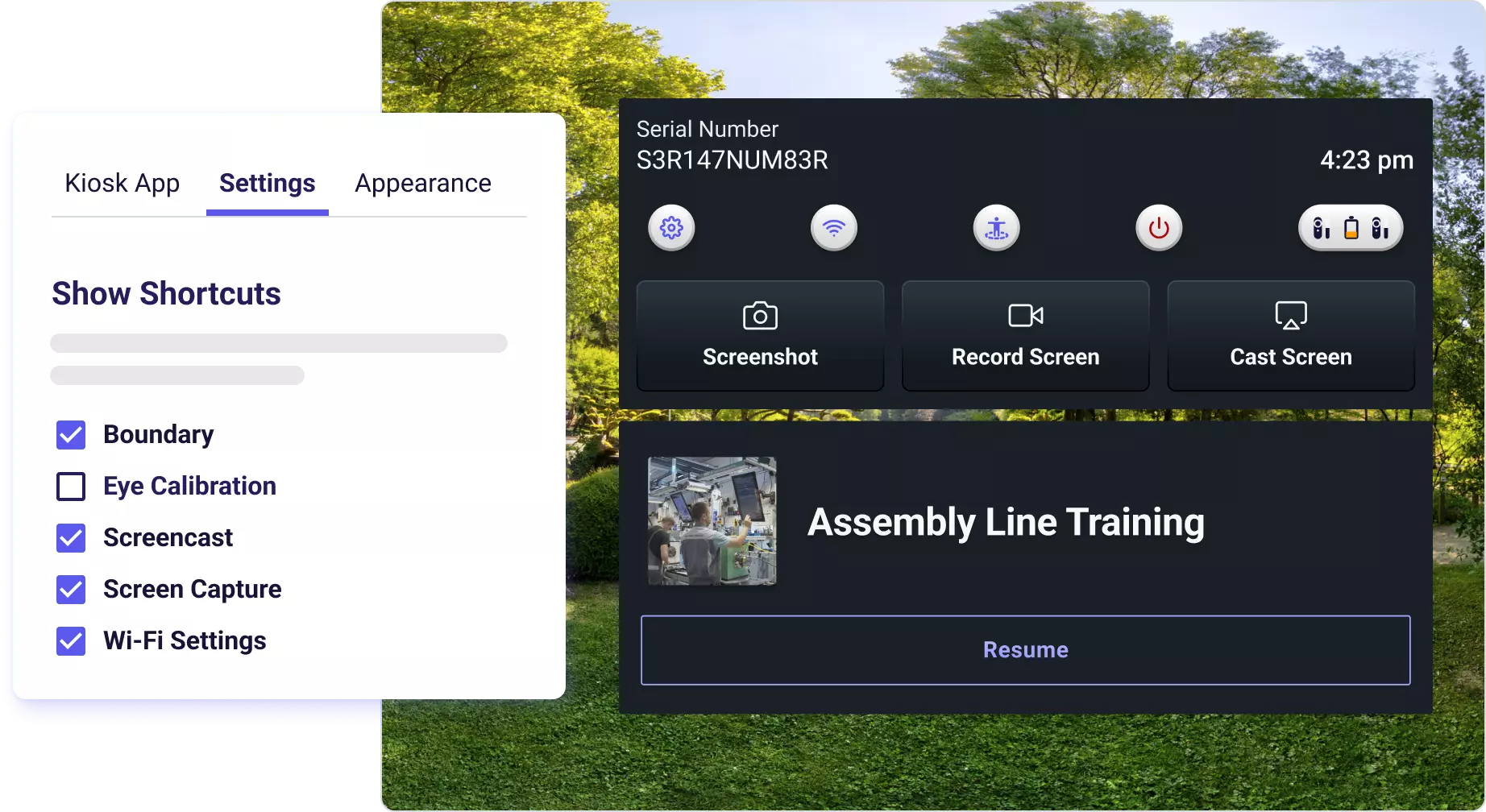 With ArborXR powering kiosk mode, pressing the Oculus home button disables its default behavior and gives access to a "quick access menu." This allows shortcuts to pop up and pause the application that is running. Click the Oculus home button to access quick shortcuts to settings. Once you're finished managing settings, select the Resume option. This returns users to the designated kiosk app.
What Settings are Manageable by Users in Kiosk Mode?
You can customize which settings a user has access to in kiosk mode. You can also select the shortcuts to these settings you want to be made available and which you want to restrict.
For instance, when you configure kiosk mode you can deselect "Wi-Fi Settings" to make sure users don't have the ability to change Wi-Fi network settings.
"Shortcuts" to settings that are available:
Boundary Setup/Guardian (setting physical dimensions for VR use)
Screencasting (to external monitors/TVs)
Wi-Fi
Bluetooth
Screencasting is essential for many customers. You'll be able to guide the VR experience while seeing what the end-user is seeing in VR. You can also disable screen casting if you don't want the images on the headset to be shown on an external screen. This is especially useful if you need to protect confidential or proprietary information that may be included in an application.
Boundary Setup/Guardian is always included by default since it is often necessary for VR and AR applications. Usually, the first time using the device, you'll need to draw a boundary for the headset to keep you from bumping into things in your space. You can remove or enable a shortcut to the guardian in ArborXR under the device's settings configuration. There is also a way to disable the guardian altogether in Developer Mode, so that there is no ability for the user to ever access it. The way to do this is in Quest's stock settings.
Bluetooth allows users to connect their Quest to Bluetooth devices. The most common application is to pair headsets to a tablet running a "companion" app. Users can also connect to Bluetooth headphones for better audio quality.
Wi-Fi allows users to connect to any wireless network available that is discoverable by the Meta Quest. With an MDM installed, admins can configure Wi-Fi networks for users and also remove the capability of changing Wi-Fi networks. Alternatively, users can use their controllers to manually type in Wi-Fi credentials on any network they choose.
Kiosk Mode with Oculus For Business
It's worth noting that Oculus For Business headsets have their own version of kiosk mode. The problem is that Oculus For Business device management software is no longer available for purchase as of October 2021.
Existing customers can still use Oculus For Business software with licenses they have already purchased, but new customers are unable to purchase Oculus For Business software until Meta decides to revamp its platform at some point in the future. And, currently, you are unable to purchase any Oculus For Business device regardless of whether you are an existing customer or a new one.
Luckily, ArborXR supports your existing Oculus For Business devices and can place those devices into kiosk mode with our MDM, just like the consumer version of Meta Quest.
You can learn more about how to place Oculus For Business headsets into kiosk mode here, or by following the link below.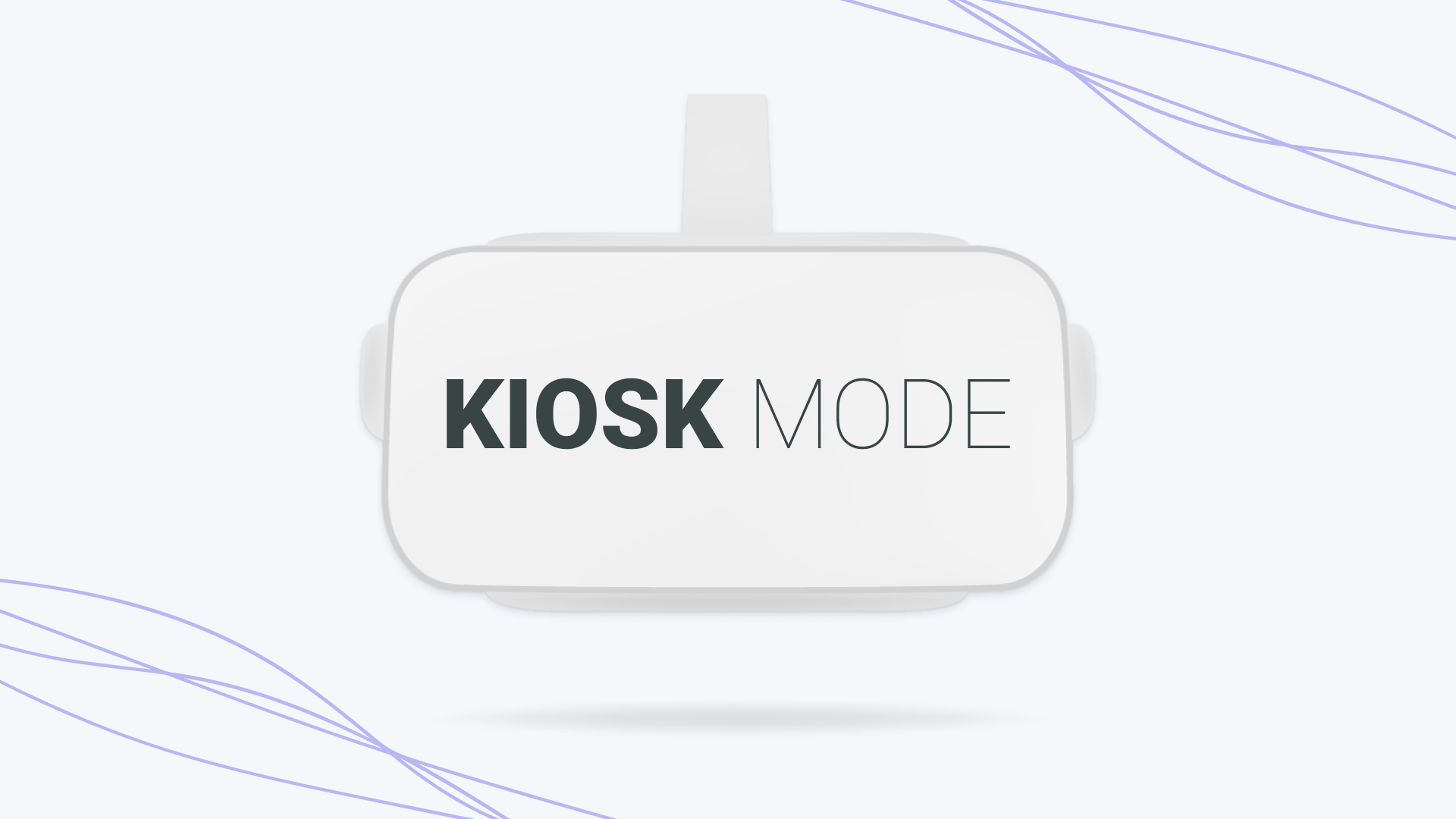 Learn how to enable Kiosk Mode on your VR devices, including: HTC VIVE Focus 3, Pico Neo 2, Pico Neo 3, Oculus Quest, and Oculus Quest 2.
Read More →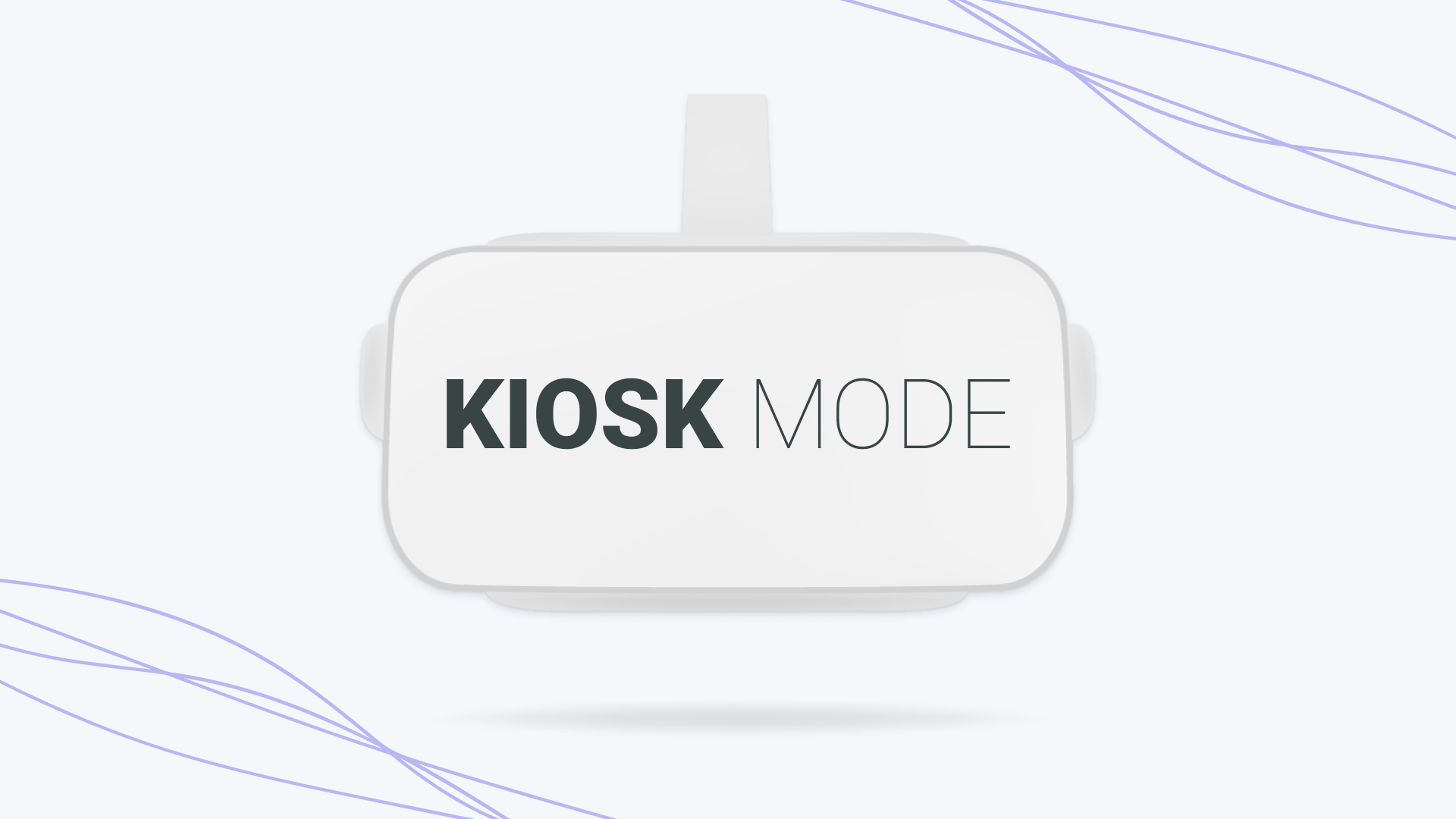 Learn how to enable Kiosk Mode on your VR devices, including: HTC VIVE Focus 3, Pico Neo 2, Pico Neo 3, Oculus Quest, and Oculus Quest 2.
Read More →
You Need an MDM Designed for AR/VR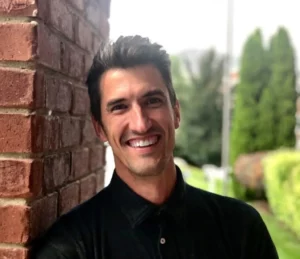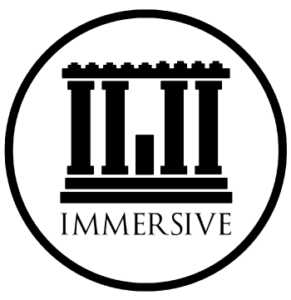 "ArborXR made the entire experience of setting up and managing our Quest devices easier. We can seamlessly upload content and use kiosk mode to provide a reliable and interactive experience!"
Jarom Sidwell, Founder of Immersive History
We've mentioned already that most legacy MDMs do not support kiosk mode on Meta Quest. They have no way to disable the Oculus home button to keep the device in kiosk mode. That is one of the many disadvantages of using an MDM that isn't designed for XR and why they may not work for your XR needs.
The catch with the Meta Quest is that while you need an MDM to enable kiosk Mode, most MDMs don't support kiosk mode on Quest headsets.
That sounds like a problem, right?
After working with Meta Quest devices for years, we created a solution to that problem. ArborXR is an MDM solution designed to power your AR and VR devices, giving you the control you need to confidently manage your devices.
Now, with an XR MDM installed on your device, we can configure kiosk mode.
Configuring the Meta Quest for Kiosk Mode
In order to place a Meta Quest in kiosk mode you need to:
Set up Meta Quest with Facebook and Oculus Accounts.
Create a Developer account and place the device in Developer Mode.
Install an MDM that offers kiosk mode.
STEP 1: Turn on Meta Quest. The power button is located on the right-hand side of the device. The device will prompt you to remove battery tabs from the controllers in order to turn them on and pair them to the device.
STEP 2: Set your language and connect to Wi-Fi.
STEP 3: Download the companion Oculus app on a phone or tablet.
STEP 4: Create an Oculus account, linking it to a Meta account.
STEP 5: In the Oculus app settings, click devices. Then click on the Meta Quest 2. You will need to type in the number you see in the Meta Quest headset in the Oculus app. Once you do this, the device will continue the automated setup process.
STEP 6: Create a boundary guardian.
STEP 7: Watch and acknowledge safety warnings and data privacy policies.
Now, to set up kiosk mode on a Meta Quest you will need mobile device management software (MDM) powering the device.
Installing a 3rd Party MDM
STEP 1: Enable Developer Mode for Meta Quest.
STEP 2: Plug in the Meta Quest to your PC to install the MDM from your preferred software provider. Some MDMs may provide a setup app, and some may have you download the APK directly to your computer.
STEP 3: Once the MDM is installed, the Meta Quest can be configured from the MDM platform.
MDMs have different processes for configuring the kiosk mode once the MDM is installed. This article details how to set up and enroll ArborXR MDM on your device.
An example of what configuring kiosk mode with ArborXR looks like is detailed below.
Most MDMs designed for XR allow you to configure devices individually or in groups. Grouping devices together means you can configure all the same types of devices with the same settings. You can name each group (and each device) and have all your content available to deploy to different groups. In ArborXR, we call these groupings "Device Groups."
Setting Up Kiosk Mode in ArborXR
We show here how easy it is to manage kiosk mode from an XR MDM using ArborXR as an example: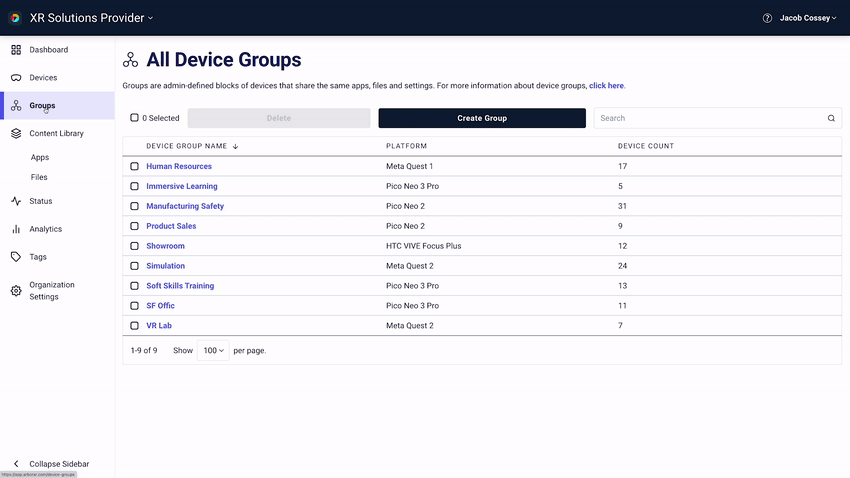 The next time this device comes online and connects to ArborXR's servers, it will be in kiosk mode!
With the right XR MDM, it's easy to set up your devices.
Working with Meta's Quests can be a little frustrating at times due to their native restrictions, but we have a lot of experience in how to get the most out of your VR headsets.
We're Here to Help You with any VR/AR Needs
Schedule a time with ArborXR where we can give you a live demo of our MDM platform and our recommendations based on your organization's goals.
Subscribe to stay in the know!