The Importance of Single Sign-On for VR Enterprise Programs
In-VR SSO is a game changer for enterprise and education, allowing admins to know who is in the headset and track user learning progress.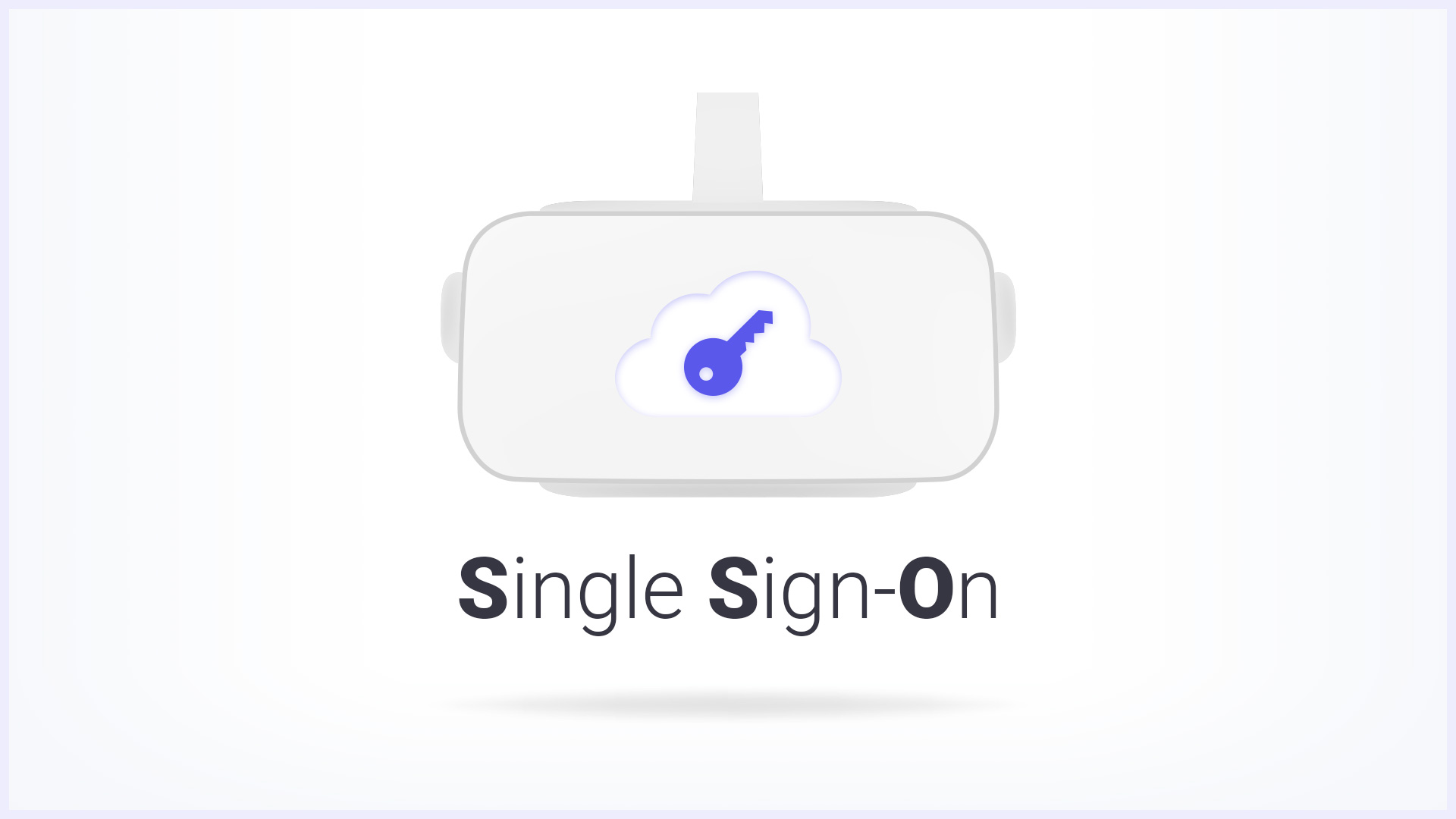 Imagine a world where you can walk into any office and automatically log into systems, tools, and applications you need to do your job––no matter where you are or what device you're using. That's the power of single sign-on (SSO).
SSO is so powerful that it is now the industry standard for most enterprise and education institutions. SSO makes it easy for employees to log in to multiple devices and systems without having to remember multiple sets of credentials.
This not only saves users time and frustration but also enhances security because users don't have to use similar (or the same) passwords across multiple log-ins. In addition, SSO allows admins to see who is accessing what data and allows organizations to track user progress for training.
We're seeing Fortune 500, and Global 2,000 companies worldwide starting to ramp deployments of VR and AR devices, and they need XR devices to seamlessly integrate into their IT ecosystem.
In-VR SSO is critical for widespread VR adoption in enterprise.
Without knowing who is in the headset, organizations can't secure hardware and content and aren't able to track employee progress through training applications.
The problem?
No other device management system or app developer currently offers SSO for VR.
To bridge the gap, some enterprise VR app developers have built their own user management system in place of SSO. This means users must type in user credentials multiple times in every app which is time-consuming and frustrating. As organizations look to start using VR for training in real business settings and at scale, this all becomes a real problem.
Learning teams and IT managers we talk to are concerned about a few things:
If you're responsible for a VR enterprise initiative, SSO should be at the top of your list of priorities when discussing device management. You need SSO designed for VR that can help manage a whole fleet of XR headsets. ArborXR can help with that!
ArborXR's In-VR Single Sign-On for VR Enterprise Programs
ArborXR's in-VR SSO requires users to input their organization's email address and password as soon as the device turns on. SSO processes can also include Two-Factor Authentication (using a phone number or email address) or signing in with another trusted device. This secures both content and the XR device from unrestricted access.
ArborXR's In-VR Single Sign-On:
Once users input their credentials, VR content becomes available for them to view or interact with, and VR content remains accessible until the device is turned off, a user logs out, or after an hour of idle time.
To even more effectively track learning, enterprise VR app developers can use ArborXR's SDK to integrate training content into an organization's SSO and learning systems, such as LMS or LRS. This makes it so that when the end-user signs in, logs into apps, and progresses through training or simulation, all data can pass back to the organization.
In-VR single sign-on provides a deeper layer of security for companies and schools, a way to track learner progress, and makes it easy for employees to log in to access VR apps without having to input credentials over and over.
If you're looking for a way to improve the efficacy of your VR enterprise program, implementing in-VR SSO is a great place to start.
Right now, ArborXR is the only XR MDM that offers in-VR SSO.
Subscribe to stay in the know!