Introducing the ArborXR Directory: Find AR and VR Developers in Your industry
Discover top AR and VR content creators for your enterprise and educational needs in the ArborXR Directory. Find the perfect fit for your project.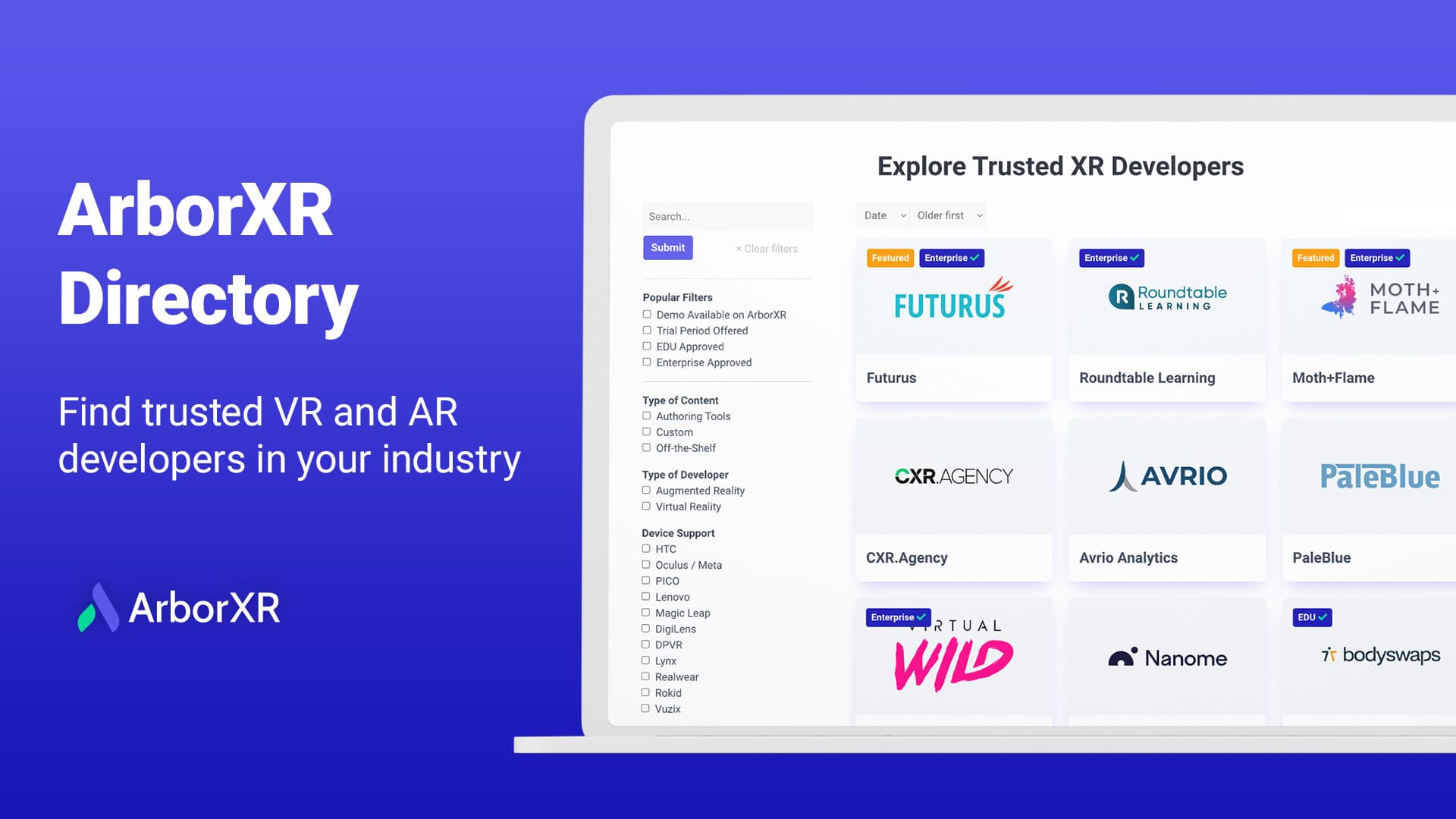 Helping You Find XR Partners
We've heard from countless customers how overwhelming and frustrating it can be to find trusted developers for their organization. Long hours spent searching for the right applications, sifting through hard-to-find video overviews, scheduling demo calls, and juggling the details of numerous developers.
The first impression of XR will set the trajectory for your organization. When introducing a new AR/VR program, you need more than generic apps; you need developers making custom industry-specific solutions with proven track records.
For organizations that have already built successful XR programs, the focus is different but equally challenging. You're no longer just looking to get started, you're meticulously building a network of vendors and platforms, aligning your internal teams, and identifying the right use cases for your organization. You need to know the quality of the developer and the types of companies they've worked with to know if they can stand up to company reviews and rigorous security audits to help you scale.
Over the years, we've helped hundreds of customers find trusted XR vendors and launched successful VR programs.
That's why we built the ArborXR Directory: a centralized place where you can find trusted developers for your industry.
You can explore a curated list of industry approved developers, and experience free demo apps to help you evaluate whether a vendor is the right fit. There's finally a better way to discover top developers for your XR program so you can locate the right partner for XR content, services, and tools to help your XR programs grow.

What is the ArborXR Directory?
The ArborXR Directory helps you find trusted industry developers for XR. It is a curated and extensively researched directory that revolutionizes how you research and find XR developers and tools for your organization.
Each developer profile includes editorial notes, details about their content and notable customers they've worked with.
There's also easy to access free demo apps on many developer profiles that allows you to vet developers and showcase what XR can do for decision-makers.
Once you've found a developer you like, we provide streamlined communication channels so that you can reach out to them and talk specifics.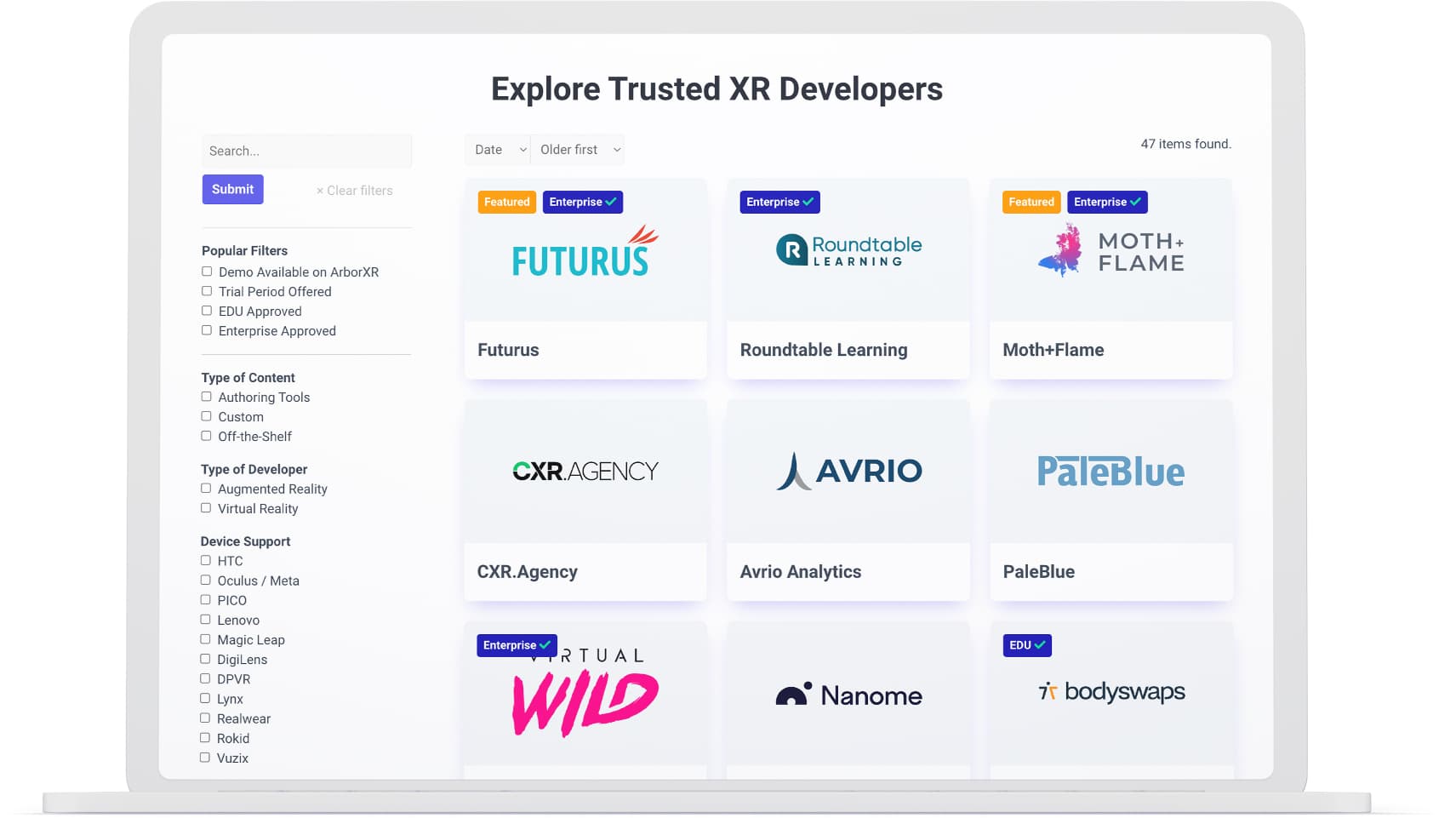 How Does the ArborXR Directory Work?
Industry-Approved Developers, Vetted for You
Struggling to find a proven XR developer? Let us do the vetting for you. Our Industry-Approved badges help you find developers who've excelled with industry giants in enterprise and education. Discover the perfect partner for your organization with confidence!
Education Approved developers have worked side-by-side with respected educational institutions. This badge promises that you're dealing with a trusted expert in the field.
Enterprise Approved developers have a track record of successful projects with Global 2000 enterprise companies. This badge helps large enterprises find experts capable of delivering results at scale.
The Up & Coming category highlights promising developers with potential. These are often relatively new or ones gaining traction in their fields.
The Up & Coming category offers visibility to innovative and developers in the XR industry.
Your One-Stop Guide with the Details You Need
Skip the Google searches and the hassle of picking through dozens of vendor websites. Instead, get a quick overview of a developer with verified details. Quickly find important information like company overviews, device support, product images and videos, use cases, customer testimonials and more.
Assess a developer's quality and relevance with product screenshots, video overviews and our team's editorial content. Every deployment has unique needs, demanding various content and tools, but quality is non-negotiable.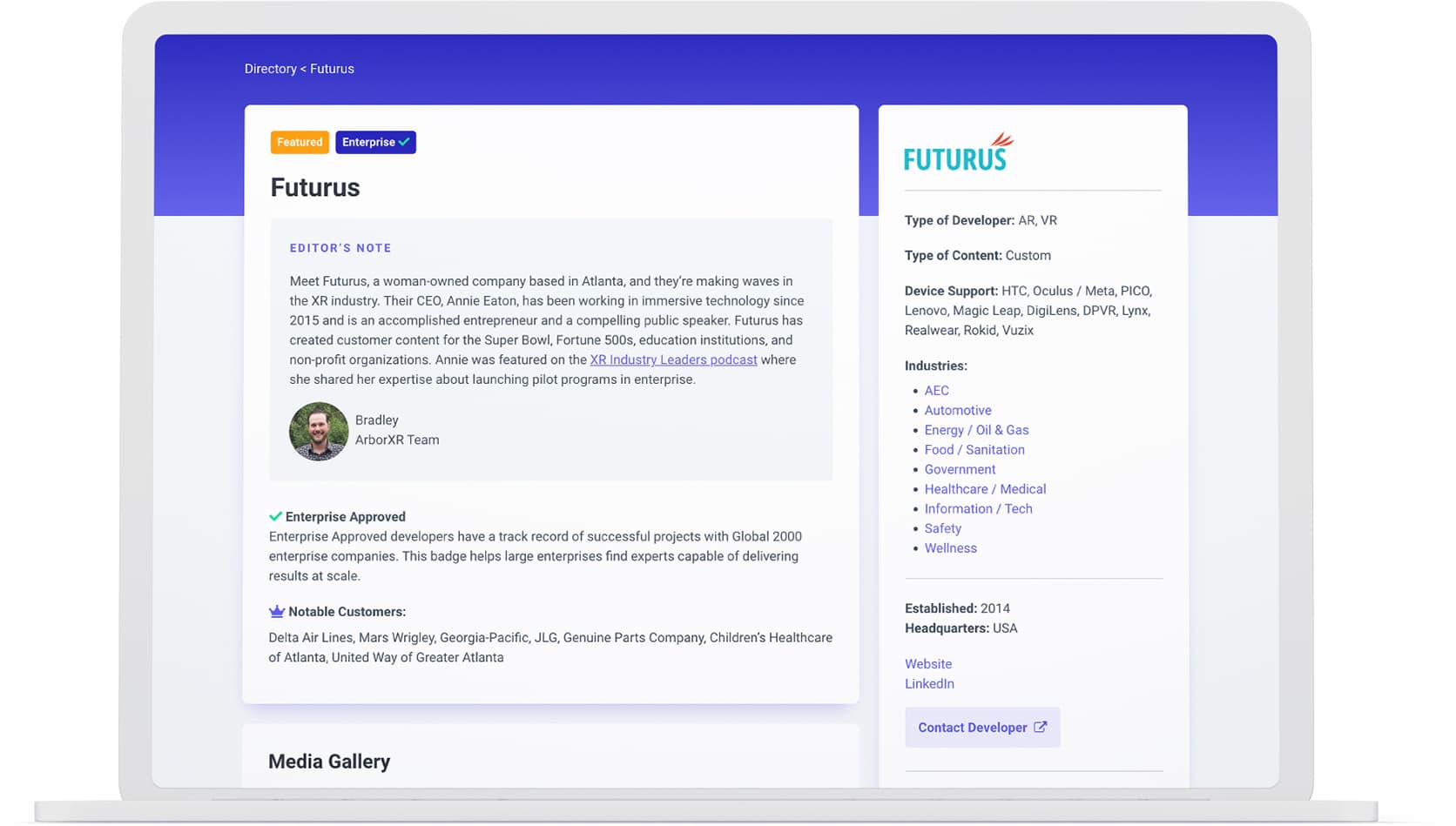 Experience Demos with Ease
Explore XR demos, with no commitments. Our expanding demo catalog from top developers lets you easily experience their content. You can access demo apps directly from the Content Library.
Log in to ArborXR (or create an account)
Go to Content Library and click the Demo Apps tab
Select the demo app you would like to deploy to a group or individual device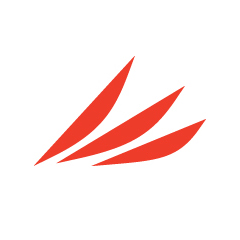 Welcome to VR
Welcome to VR is a virtual reality feature playground where you can visit a hall of characters, test your safety skills in a warehouse setting, and interact with objects in a workshop. We've extracted snippets of interactivity and incorporated them in one central place to see all that VR has to offer...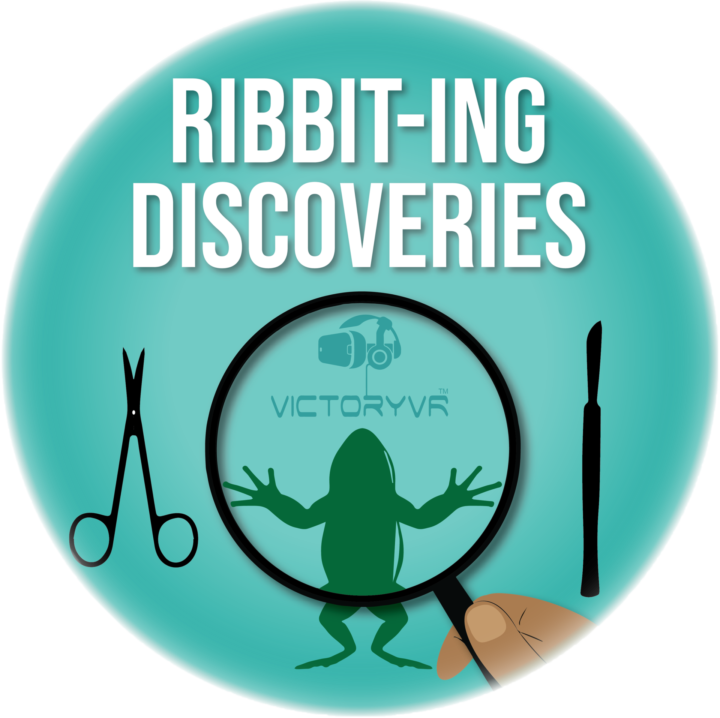 Frog Dissection
Join Wendy Martin, a national award-winning science teacher, to make Ribbit-ing Discoveries in this virtual reality Frog Dissection. Learn the fundamentals of the female frog anatomy in a fully immersive virtual reality experience.
How to Access Demos
Log in to ArborXR (or create an account)
Go to Content Library and click the Demo Apps tab
Select the demo app you would like to deploy to a group or individual device
The ArborXR Directory simplifies your research. You can discover industry-leading content creators, authoring tools, analytics platforms, and more in one centralized place. It empowers you to find the perfect partners with proven track records for your XR initiatives, regardless of your industry, company size, or technical expertise.
Start exploring today.
Find trusted XR developers in your industry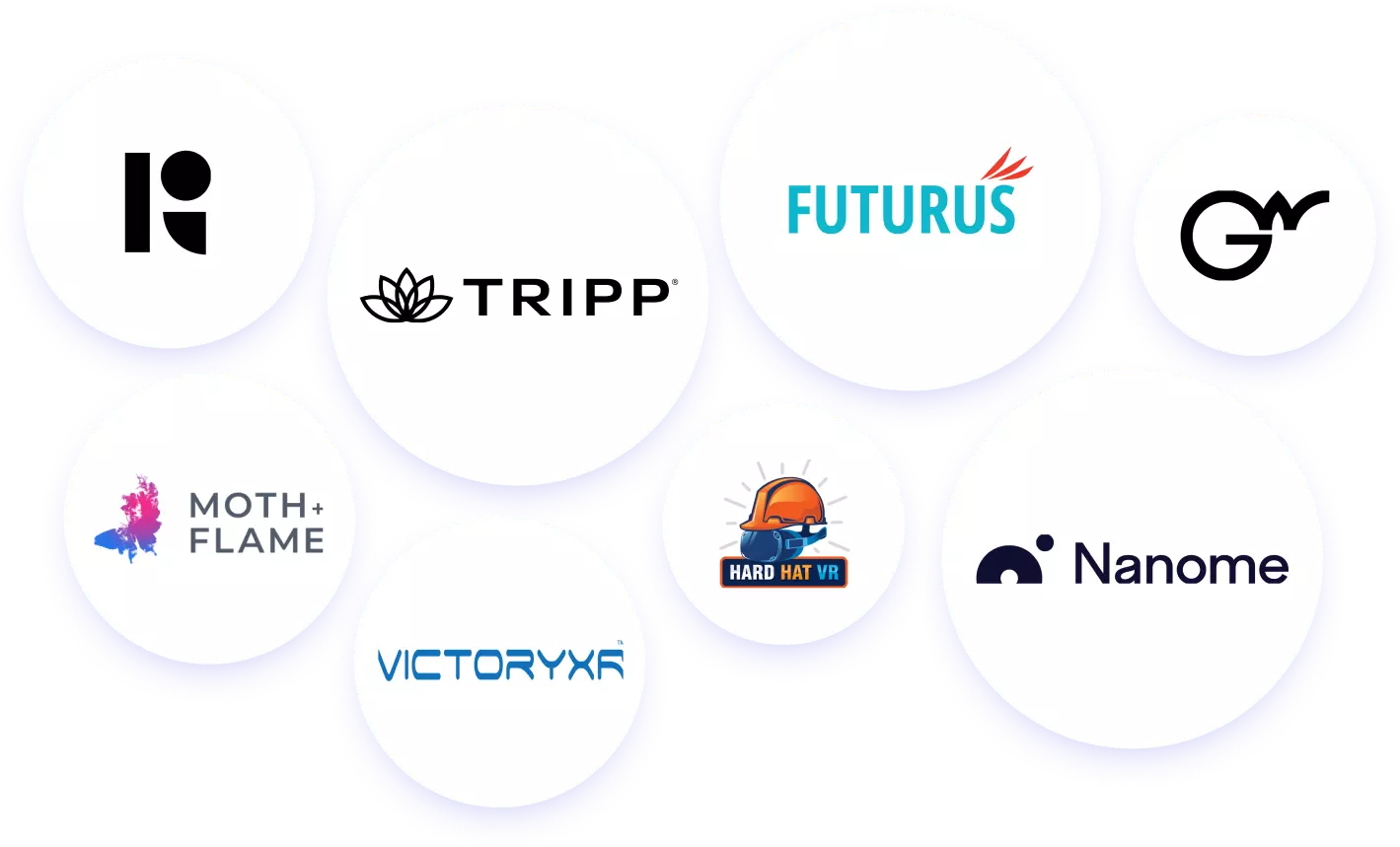 Subscribe to stay in the know!